Lexus pulled clear of the chasing pack to emerge as UK franchised car dealers' number one retail partner for a sixth consecutive time in the NFDA Dealer Attitude Survey winter 2021/2022.
The Japanese premium brand topped a familiar trio including Kia and Toyota at the top of rankings drawn from responses to the industry body's crucial question: "How would you rate your manufacturer overall on a scale of 1 to 10?"
Lexus scored a near-perfect rating of 9.8 to improve on its summer 2021 score of 9.7, as Kia attracted a 9.2 rating and Toyota 8.9.
In last summer's DAS Kia and Toyota both achieved 9.6 ratings to leave the top three top rated car franchises seperated by a score of just 0.1.
Stellantis brands Fiat (4.5), Alfa Romeo (4.5), DS Automobiles (4.1) and Renault (4) made up the bottom four lowest rated brands.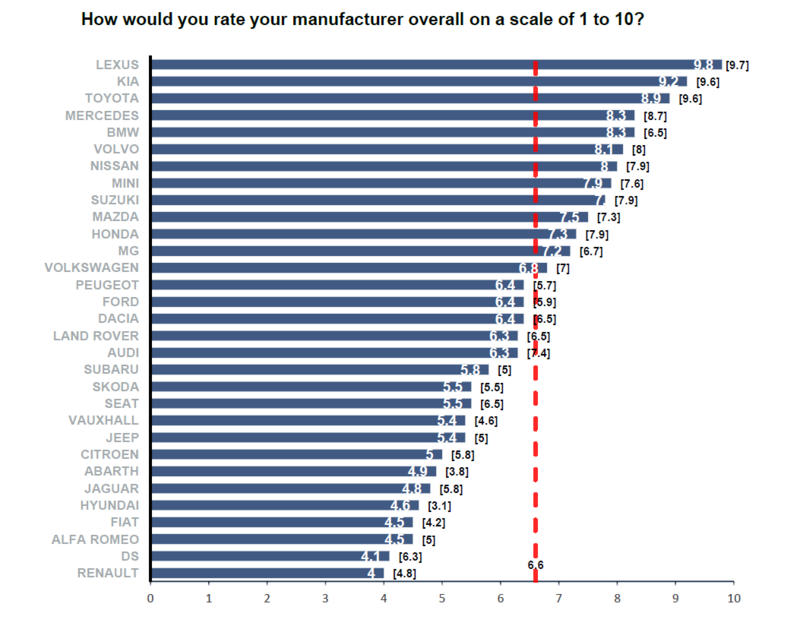 Overall, across all survey questions, retailers' rating of their OEM partners rose to 6.5 in as the NFDA gathered a total of 2,753 responses from 31 participating dealer networks – a record response rate of 67%.
"It is encouraging that despite the challenges affecting our industry, franchised dealers show high levels of satisfaction around a number of key business areas, particularly current profit, margins on used cars and manufacturers' finance programmes", said National Franchised Dealers Association (NFDA) chief executive Sue Robinson.
Although supply issues have put new and used vehicle sales volumes under considerable strain in recent months, the NFDA's survey results reflected the strong profitability being achieved by retailers as new cars sell discount-free and used cars continue to commend high values.
With one of the highest average scores of the survey (7.1 out of 10), dealers showed high satisfaction levels with their current profit return.
Dacia attracted the survey's lowest score in response to the question 'How satisfied are you with your current bonus and rebate rates on new car sales?', scoring just 2.3-out-of-10.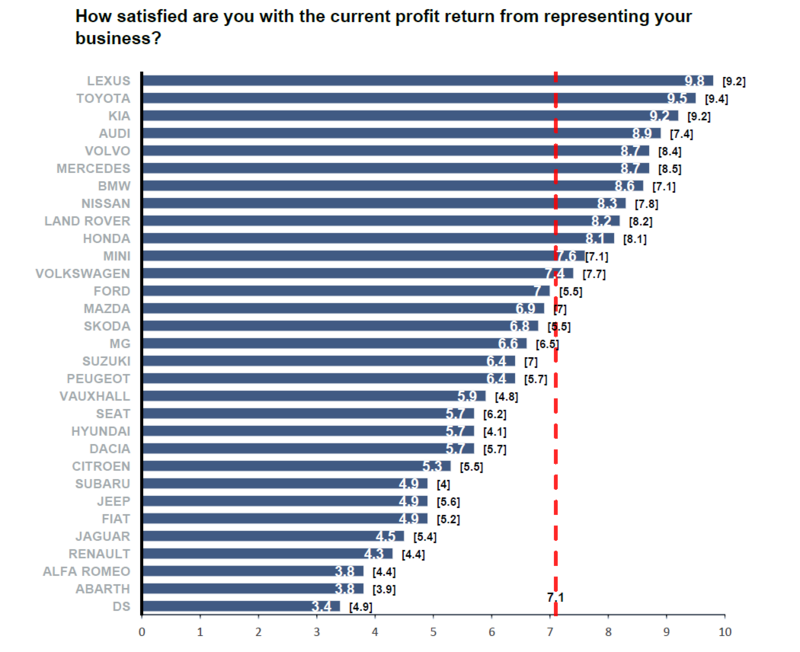 In general, dealers seem slightly less optimistic with their 'future profit return' from their new car franchise.
This could be as a result of changing retail models – with many manufacturers actively pursuing or exploring agency model contracts with franchise partners – or deepening concerns about the ongoing limitations of vehicle and parts supply.
On average of 6.4 and Jaguar (3.6), DS (4.2) and Abarth (4.4) franchisees were the least optimistic about their future profit prospects.
Supply issues' impact the market also had a clear impact on the availability of parts, according to survey respondents, returning one of the lowest average scores of 5.7.
The highest average in dealer satisfaction levels was around margin on used cars (7.7), as demand for second-hand vehicles continues to outstrip supply.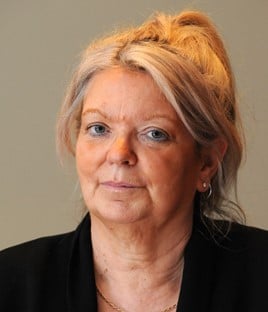 Commenting on the results of the latest Dealer Attitude Survey, Robinson said: "Every six months, the NFDA Dealer Attitude Survey presents an insightful and comprehensive overview of the automotive sector and the health of franchised dealers' business relationships with their respective manufacturers.
"Although automotive OEMs and retailers continue to operate in a demanding environment, primarily due to supply and other post-pandemic related issues, the latest findings of the Dealer Attitude Survey show a positive picture with marked improvements for most brands across several areas.
"This year's record response rate demonstrates that the survey is increasingly seen as a crucial barometer in the UK automotive industry.
"It is vital that manufacturers and franchised dealers work closely together in a mutually beneficial way to ensure that we can continue to meet consumers' needs".