Arnold Clark Autoparts has been named the 'Factor of the Year' at the CAT magazine Awards 2023.
Voted for by professionals in the automotive aftermarket, the award was presented at an awards ceremony hosted by four times BTCC champion Colin Turkington at The Lowry Hotel in Manchester.
Independent Automotive Aftermarket Federation (IAAF) vice presedent and Arnold Clark Autoparts group factor manager Craig McCracken received the award as the business became one of 11 winners on the night.
Arnold Clark aftersales director Scott Grant said: "We're delighted to win Factor of the Year at the CAT awards and would like to thank everyone who voted for us.
"The award highlights our commitment to providing the industry with the highest level of service and availability through our wide variety of brands and products, and I'd like to extend my thanks and appreciation to all Arnold Clark Autoparts staff, suppliers and customers."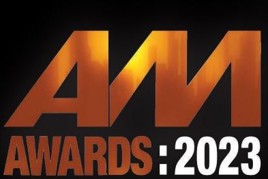 A division of AM100 car retail group Arnold Clark, the Arnold Clark Autoparts operation has branches across Scotland, Northern England and the Midlands.
It recently extended its South Street premises in Glasgow and opened a new branch in Chesterfield at the end of 2022.
The expansion of Arnold Clark's motor factor operations comes at a time that sees the group diversify its portfolio.
Following its exit from the Toyota and Ford franchises, and the addition of the BYD franchise for Scotland, Arnold Clark chief executive Eddie Hawthorne told AM that the business would be pushing ahead with plans for four new used car remarketing centres in 2023.
The plan follows its acquisition of Glasgow's Central Car Auctions business.
"In terms of the plan for the business there is a struggle to get supply – as there is in the whole sector – but with used car values remaining buoyant, it's still a really good opportunity for us," said Hawthorne.
In May last year Arnold Clark reported an "excellent" 2021 financial performance with revenues up 25% to £4.7 billion (2020: £3.8bn) as profit before tax rose 68% to £263 million (2020: £156.5m).
The AM Awards 2023 are currently open for entries, with the deadline for nominations ending on February 24. Click here to enter.