Ford is looking for a fellow car manufacturer willing to share excess CO2 emissions credits after stalled Kuga SUV plug-in hybrid (PHEV) sales put it on course to breach stringent EU emissions targets.
The Blue Oval suspended sales of its new Kuga PHEV back in August after four fires linked to over-heating batteries and has since issued £500 in free fuel and free extended servicing provision to 1,800 affected customers who were left unable to use their vehicle in zero-emissions EV mode pending a recall and remedy.
In a correspondence to its UK car retail network this week, however, the brand has revealed that that the issue will have more far-reaching implications, with lost Kuga PHEV sales putting it in breach of the EU's 95g/km fleet CO2 emissions limits for 2020/21.
Without a fellow OEM with spare emissions credits to spare, Ford could be landed with fines of €95 per gram of CO2 over the 95g/km fleet average, per car sold.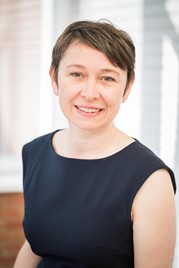 The statement issued to UK retailers this week by Ford of Britain acting managing director, Lisa Brankin, insisted that "Ford always has, and will continue to meet, the EU's emissions targets".
But it added: "Based on our product roadmap and production schedule for this year, we expected to comply with the new regulations even factoring in COVID-related disruption to our manufacturing.
"However, the current issues with the Kuga PHEV resulting in a stop-ship and stop-sale have affected our plan to meet the EU's 2020 emissions regulations for passenger vehicles on our own.
"Therefore, just as many other OEMs have done in Europe, we now intend to join an open pool with other OEMs for passenger vehicles."
Ford revealed in the statement that, conversely, it anticipated exceeding its CO2 targets on light commercial vehicles, so has separately filed its intent to form an open pool so other OEMs can benefit from the positive CO2 performance of our light commercial (LCV) fleet.
Earlier this week Autocar reported that Renault is offering other manufacturers the opportunity to join its CO2 pool as it is on track to meet its CO2 fleet emissions targets for 2020.
The success of the brand's new Zoe EV will potentially allow the brand to follow in the footsteps of Tesla in selling emissions credits to OEMs who would otherwise face fines for being in breach of the EU's emissions regulations.
Autocar reported that parties interested in joining Renault's CO2 emissions credits pool have until November 18 to register their interest and demonstrate that their participation won't cause the French carmaker to exceed its targets or that they can pay the fine for any excess.
MG parent company SAIC is understood to have joined Volkswagen's emissions pool in order to help the German manufacturer meet its targets, meanwhile.
Kuga PHEV recall
Commenting on the ongoing effort to complete the recall and fire-risk remedy to its Kuga PHEV models, Ford said: "The safety of our customers is a top priority. We realise that vehicle recalls are inconvenient to customers, but they assure vehicle safety in service.
"As part of our commitment to safety, the sale of all Kuga PHEV vehicles is temporarily suspended to address a potential concern with the high voltage battery, which in certain circumstances could result in a fire in the battery area.
"Customers currently in possession of any Kuga PHEV are advised to not charge their vehicles and to only drive in EV Auto mode until rework is completed by their Ford dealer.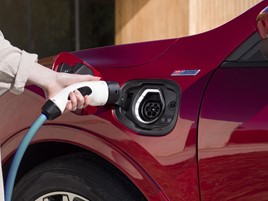 "It is important to stress that the vehicles remain safe to drive in EV Auto mode.
"This latest action includes all Kuga PHEVs built to date, many of which have already been reworked by a Ford dealer.
"Owners are being individually contacted. We also will discuss with them as soon as possible when to schedule the rework at their chosen dealership once a complete and approved update is in place.
"We apologise for the concern this issue is causing and thank our customers for their patience and co-operation.
"We will take care of our Kuga PHEV owners and are looking at ways to improve customer experience during this difficult situation, including providing an extended warranty or maintenance service provision, depending on market.
"We remain committed to providing safe and high-quality vehicles, addressing potential issues and responding quickly. Should customers have any additional concerns, we ask them to contact the Ford Customer Contact Centre on 0203 564 4444."