Renault UK managing director Vincent Tourette has described the brand's electric vehicle sales success as "remarkable" in-light on the timing of the new Zoe EV and the COVID-19 lockdown period.
The French carmaker is this week celebrating the sale of 300,000 examples of the new Zoe hatchback and Kangoo Z.E. vans across Europe year-to-date.
Latest figures come following strong first half results including New ZOE sales up nearly 50% to 37,540, with more than 100,000 Zoes having now been sold across France since its launch in 2012.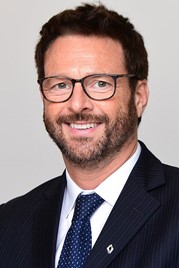 "To date, our Zoe sales in the UK are 500 up on the same period last year," Tourette told AM. "Given that the new model was launched right as the crisis hit, and was impacted by the three-month lockdown, it's a remarkable result."
Tourette conceded that the timing in the launch of the new Zoe and Captur crossover models could not have been much worse, as the lockdown of UK retail was imposed within days of planned events to showcase the vehicles.
In March the brand announced a temporary £500 discount on its EVs, following the reduction of the plug-in car grant (PCIG) in the Chancellor's 2020 Budget.
But the brand is optimistic about its growth in electrified vehicles in 2020, with hybrid version of the Clio and Captur, as well as plug-in hybrid versions of the Captur and Megane, arriving in showrooms during the second half of this year.
And Tourette insisted that Renault UK's franchised dealers will not suffer from a shortage of supply.
He said: "We are fortunate. Our EV plans have been in place for five or six years. This isn't a quick and dirty solution. We have plenty of EV supply, where other manufacturers might be struggling to get EVs on the roads, and our retailers have the benefit of working with electrified cars for many years."
Tourette reported that Zoe is the most requested and viewed vehicle on the brand's Virtual Showroom platform, which has attracted around 65,000 unique visitors and 1,200 enquiries since its launch in April this year
Just last week Renault launched a new Zoe Van in an attempt to further grow its potential as a fleet favourite alongside the Kangoo Z.E..
He added: "We're very well positioned for growth with EVs."
Asked whether he was jealour of Renault NSC bosses in other parts of Europe where retailers EV sales had been boosted by Government support, as in France and Germany, Tourette said "big time".
He said that he thought a clever strategy would be help revive the sector with a scrappage scheme that would help the UK Government work towards less pollution and cleaner air, but he added that he never expected such a comprehensive package of COVID-19 support in other areas.
"I never expected the furlough scheme," Tourette told AM. "That has been a fantastic aid to us and our retailers."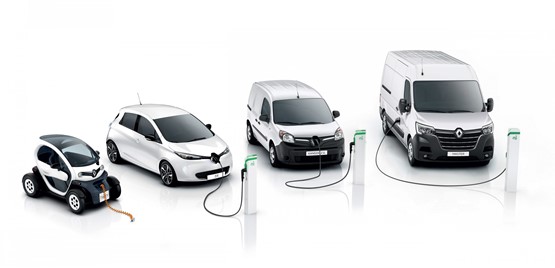 Renault's success with EVs in 2020 has been bolstered by strong appeal with UK fleet operators.
More than 1,000 Zoes were recently purchased by vehicle subscription service Onto, who now have 1,300 models available through its highly flexible and hassle-free service.
Meanwhile, Leeds City Council recently took delivery of 122 Renault Kangoo Z.E. 33 models of which will be used for a wide range of council services, as well as being made available to local businesses as part of a new EV Trail Scheme.
The new Zoie Van features a new 100kW R135 electric motor and new 52kWh battery, providing a zero-emissions range up to 245 miles (WLTP).
A new 50kW DC charging option means that its battery can be charged from zero to 80% in just one hour and ten minutes.