Volvo is among a group of 27 companies applying pressure to the European Union (EU) to introduce a ban on the sale of new petrol and diesel cars by 2025.
Similar to the plan to ban internal combustion engines (ICE) announced by the UK Government last year, the proposed shift would bring an end to sale of all petrol and diesel cars without a "significant zero-emissions range" by 2030.
Other companies supporting the ban include IKEA, LeasPlan Sky and Uber.
The companies have said that a fixed date will send a clear investment signal for car manufacturers, supply chains and infrastructure providers and will enable all businesses to decarbonise their vehicle fleets.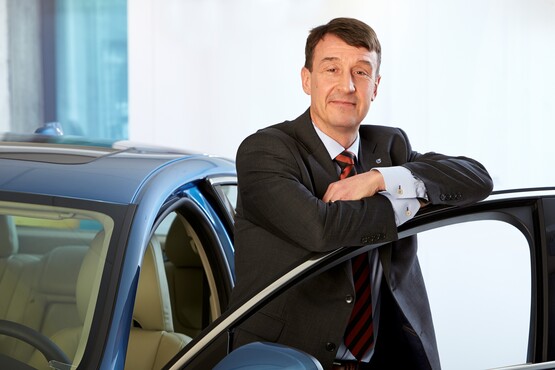 Anders Kärrberg, head of global sustainability at Volvo Cars, said: "By planning to become a fully electric car company by 2030, Volvo Cars intends to set the pace in the transition to zero emission mobility within our industry.
"But clear governmental direction and support is also needed to accelerate this transition. In this respect, Volvo Cars is pleased to join this call for the European Commission to propose an end date on new sales of internal combustion engine vehicles within the EU by 2035.
"Additional measures are also needed to increase EU consumer demand for electrified vehicles, including the rapid development of a comprehensive charging infrastructure."
This morning AM reported on Boston Consulting Group's (BCG) 'Why Electric Cars Can't Come Fast Enough' whitepaper, which found that Electric vehicle (EV) adoption will have to be accelerated still further if the EU is to meet its 'Green Deal' of cutting CO2 emissions from cars by 55% by 2030.
The EU Commission will propose new targets in June as part of its "Fit for 55" package of legislation, which is intended to put the EU on track to cut overall emissions by at least 55% by 2030 and reach net zero emissions by 2050.
Julia Poliscanova, senior director for vehicles and emobility at Transport & Environment, said: "Electrification of cars and vans is inevitable for the climate, consumers and for Europe's industrial strategy. Businesses now want clarity on the speed of the transition to plan and prepare. Only EU lawmakers can provide it by naming the date for the end of combustion engine cars and vans sales."