Subaru and Isuzu importer International Motor Group (IM) is in advanced talks with the Colt Car Company (CCC) to take on the Mitsubishi Motors in the UK aftersales franchise this autumn.
Franchisees from the Japanese car retail network, which is set to transition to a wholly aftersales operation as new car sales end at the end of this year, were informed of the move in a meeting with CCC this lunch time (May 17).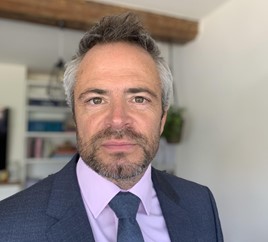 A letter issued to retailers subsequently revealed that Mitsubishi's current aftersales director, Toby Marshall, would lead CCC's established aftersales team under an IM-operated franchise.
The letter also sought to dispel any suggestions that Mitsubishi's new car franchise could continue in the UK, despite the change of operator.
But while retailers reacted with "some surprise" to the move, others continued to speculate that it could yet see a continuation of Mitsubishi's new car sales.
The letter to retailers from Mitsubishi Motor in the UK's current operator, CCC, said the expected acquisition by IM "does not change our route forward", adding that the transaction would not complete until the aftersales shift is concluded in October.
It added: "Our agreements with Mitsubishi Motors Europe are unchanged and will simply transition to International Motors on completion of the acquisition. We can also reassure you that our plans for your Dealer Agreements do not change."
The letter suggested that retailers would be issued with a notice to vary their current Dealer Agreements in July, with the variation taking effect on October 1.
A joint statement issued by IM Group and CCC today said that, for International Motors, the acquisition of the Mitsubishi Motors in the UK aftersales business would represent an opportunity to grow its parts and accessories operation and to engage with a broader customer base for whom the Subaru and Isuzu ranges should be a "perfect fit".
Less than a month ago, AM reported that eight of the 11 new dealers appointed by Isuzu UK so far in 2021 have been Mitsubishi franchisees.
Andrew Edmiston, IM Group's manging director, said: "We are widely recognised for our award-winning customer service and we are confident that we will be able to offer the high quality of service Mitsubishi customers are accustomed to.
"We have a longstanding relationship with Mitsubishi Corporation and a good track record of representing Japanese brands in the UK market. This fits perfectly with our long-term strategy to expand our automotive business."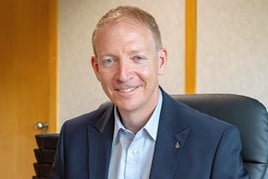 Rob Lindley, the managing director of CCC, said: "There is an excellent fit between the Mitsubishi Motors brand and International Motors.
"They, too, are deeply committed to taking great care of their customers and I feel very confident that IM will be an outstanding long-term partner to our Mitsubishi dealers too.
"Once the due diligence process has been completed, the team at the Colt Car Company will work hard to ensure that the transition is a success, thereby ensuring the best possible outcome for our employees, dealers and customers."
"Nothing should come as a surprise anymore", said Devonshire Motors owner Nathan Tomlinson.
Tomlinson said that he found the development "intriguing" and said that it underlined how quickly things are now moving in the automotive sector, along with how OEMs may be changing their view of the UK.
While Mitsubishi had said that it had stopped introducing new models into Europe, franchisees on the continent have now received new plug-in hybrid (PHEV) variants of the Eclipse Cross SUV.
Asked by AM, Tomlinson said he was "unsure" whether IM Group's potential takeover of the Mitsubishi Motors in the UK operation would open the door to future new car sales.
He said that UK retailers' are asking that exact question adding: "Globally, OEMS have got to be looking very closely at the potential remaining within the UK though.
"We're almost a micro proposition now, with our own nuances for type approval, emission control and right-hand drive specification. For smaller OEMs it might be the case that our island makes less and less sense when they zoom out."