Eight of the 11 dealers appointed by Isuzu UK so far in 2021 have been Mitsubishi franchisees as the brand aims to double its annual pick-up sales amid a series of segment model withdrawals.
The manufacturer launched its new D-Max in the UK in March and wants to grow registrations from around 5,000-a-year to 10,000 by 2025.
To help it do this, the retail network – operated by Isuzu and Subaru importer IM Group – added 10 further sites last year, taking its overall network to 110 dealers, and was looking to add a further 10 new franchisees in 2021.
Eight of the new additions already made this year are former Mitsubishi Motors in the UK dealers, with the manufacturer last year announcing it was leaving the UK and European markets, which also takes one of the D-Max's rivals out of the marketplace.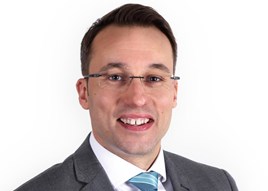 William Brown, managing director of Isuzu UK, said: "We're now pretty much at the maximum network coverage. We could maybe go to 115 as we've got a few open points, but we're pretty comfortable where we are.
"At the moment we're refining the network. There are some who can't quite pick up the pace to where we need to be, so we will work with them to improve or ultimately look to replace them."
He added: "As we go more premium and lifestyle, the customer experience needs to reflect this, so we are making some changes to our network, particularly with urban dealers."
As well as Mitsubishi leaving the UK, other manufacturers such as Nissan and Volkswagen have also announced they either have or will stop selling pick-ups in the UK, with Mercedes-Benz also having ended sales of its short-lived X-Class.
This gives Isuzu UK the opportunity to hit its sales target ahead of time, said Brown.
"When we put our plan forward we didn't know Nissan and Mitsubishi were going to leave the market.
"We haven't really put a new timeframe on it, but we think we could now hit 10,000 sales by, maybe, 2023 or 2024."
According to Society of Motor Manufacturers and Traders (SMMT) figures, the UK pick-up market was 53,055 registrations in 2019, falling to 35,691 in the COVID-19-hit 2020.
"Certainly with any new truck you get that honeymoon period to start with and the feedback from our dealers and customers has been overwhelming," added Brown.
"All the vehicles that we ordered from the factory have been sold, so all those being shipped to us are going straight to the dealers.
"We've got a feeling it's not going to slow down this year. Despite Covid-19, there seems to be a very strong pent-up demand out there."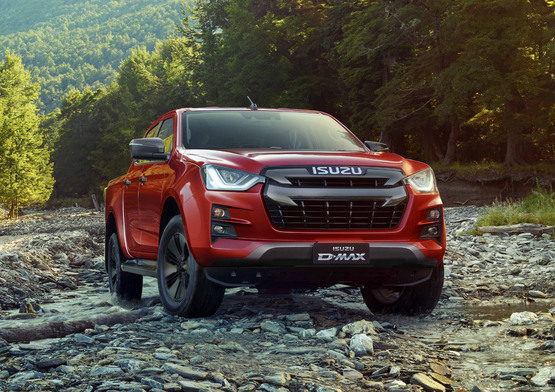 Isuzu splits its customers into three segments: business, which is predominately fleet customers; all-purpose, which is customers like builders, tradesmen and farmers; and adventure, which is lifestyle customers.
Business registrations accounted for 30% of the outgoing model's sales, with 50% falling into the all-purpose category and 20% in adventure.
It expects this split to shift to 25% business, 45% all-purpose and 30% adventure.
Brown said each market has its specific models. Base-level Utility trim will be for business and has features such as easily-cleanable vinyl flooring and steel wheels, DL20 and DL40 for all-purpose and V-Cross for adventure customers.
"The new truck is much more premium and will appeal to a wider audience, but that doesn't mean we are going to forget what the Isuzu brand is all about," he added.
"And that is that D-Max is a working pick-up and is going to remain as a work vehicle first and foremost."
Author: Andrew Ryan