Hyundai Motor UK has launched a new Mocean all-inclusive vehicle subscription model offering motorists a fully taxed, insured and maintained car for a single monthly payment.
According to the Korean car brand's newly-launched subscription service web page, the i20 mild hybrid hatchback is available from £269-per-month on a 24-month term offering a maximum mileage of 800 miles per month.
It states that the cheapest electric vehicle (EV) offered by the new service is the Ioniq Premium EV, which is priced from £399-per-month, with electrified versions of the Kona crossover and Tucson SUV also available.
Hyundai said that subscriptions are available for as little as three months and for as long as 24 months, with a focus on delivering a sign-up and drive process that takes just a few clicks via a fully digital process.
Customers can also choose to pick their car up from a Hyundai retailer.
The Mocean service initially launches in Greater London this month, but will be quickly rolled out to other major UK cities throughout the year, Hyundai said.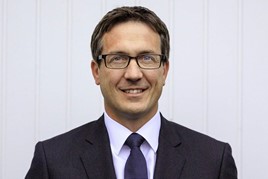 Ashley Andrew, the managing director of Hyundai Motor UK, said: "We're excited to launch Mocean here in the UK, giving us the opportunity to bring Hyundai's range of advanced electrified vehicles to an entirely new type of customer.
"For those that a traditional PCP or HP agreement simply doesn't suit, or for those that want the simplicity of one monthly payment and the flexibility of a one-month cancellation period, Mocean delivers.
"For us, this new innovation marks the beginning of a journey from car manufacturer to mobility service provider, finding new and innovative ways to help enrich our customers' lives."
Last week AM reported that Hyundai Kona owners had voted their car model to victory as the Auto Express Driver Power Awards car of the year for 2021.
The positive news came as the brand boosted its new car registrations, product range and the scakle of its dealer network.
Year-to-date to the end of June, Society of Motor Manufacturers and Traders (SMMT) new car registrations data showed that Hyundai had delivered 70.1% growth to 31,342 units (H1 2020: 17,701).
This year the brand welcomes the new Ioniq 5 EV, the first in a new all-EV sub-brand.
Among the new additions to its franchised retail network, meanwhile, is Devon-based Devonshire Motors, which officially opened its doors to Hyundai customers this week.