Mercedes-Benz has reached an agency model agreement with its retailers which will lead to the new retail framework's introduction in the UK from 2023.
The German premium brand, which had been consulting UK retailers on the change this summer, announced this afternoon (December 17) that it had agreed key points of the process which would bring the model to the UK and its native Germany in 2023.
Terms were agreed with the European Association of Mercedes-Benz Dealers (FEAC, Fédération Européenne des Amicales de Concessionnaires Mercedes-Benz) for a franchise framework that is expected to see more than 50% of new Mercedes-Benz vehicles available in Europe sold under the agency model by the end of 2023.
Mercedes has already rolled-out its agency model with franchisees in Sweden, Austria, South Africa and India.
Britta Seeger, Mercedes-Benz and Daimler's member of the board of management responsible for sales, said: "Our concern is that we achieve even stronger customer loyalty to our Mercedes-Benz brand worldwide. Therefore, I am all the more pleased that with this next step, together with the European Dealer Association, we have now reached an important milestone for us and our partners in Europe.
"The starting point for changing our sales model is the changed behaviour of our customers in a digital world."
At a Mercedes-Benz conference attended by AM in the Hague, in 2019, the brand said that it intended to sell 25% of its vehicles online by 2025.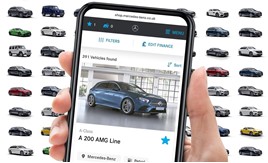 Customer interaction
At the same event, the brand revealed its plans for the sale of services, lifestyle products and experiences via its Mercedes Me app, indicating a desire to forge stronger direct ties with its customers.
In today's statement regarding the introduction of the agency model, Seeger said: "We want to make it as easy as possible for our customers to interact with us. It doesn't matter if it's digital or physical. The agency model supports us in seamlessly networking all contact points.
"We have ambitious goals we want to achieve together with our sales partners: by the end of 2023 more than 50% of new Mercedes-Benz vehicles available in Europe should be sold under the agency model."
FEAC president, Friedrich Lixl, said: "With this agreement we are creating a clear and predictable framework for European sales and, together with the manufacturer, proactively facing changed market conditions in order to continue to stay clearly ahead of the competition as well as to secure the investments and the company value for the agents in the future."
'Agents' central role
Mercedes said that its vehicles sales "agents" would take on a central role in enabling and a seamless, omnichannel customer journey where the freedom of choice was a central pillar, "from the research phase through the purchase to the vehicle handover".
It said that additional advantages for customers included increased price transparency and an even greater online selection of vehicles.
"The new agency model offers partners the opportunity to concentrate even more than before on customers and their support", Mercedes-Benz's statement said.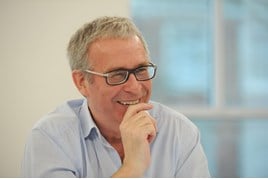 ICDP managing director, Steve Young, told AM that it was his understanding the Mercedes had listened carefully to its franchised retailers in forming its agency model plan for Europe.
He said: "I think that you will find that there is quite a difference between the agency model you might see in Austria and that which will be coming to the UK."
Young said that Mercedes' roll-out of its plans had been made possible thanks to a consolidated and highly invested network of retailers.
OEMs 'considering their options'
He added: "I don't think this opens the flood gates, but there will be others. Stellantis we know about and VW have moved that way for BEVs. Others will be considering their options."
In an exclusive interview with AM for the January edition of AM Magazine, Honda UK managing director, Jean-Marc Streng, said that the Japanese brand was "exploring the possibilities" of the agency model.
However, he suggested that Honda was awaiting the outcome of revised Block Exemption Ruling in May 2022, before reaching any conclusions.
Last month the National Franchised Dealers Association (NFDA) aired its concerns about the impact of the agency model and OEMs' direct sales in a Consultation Position Paper and Response to the Competition and Markets Authority (CMA) on "Retained Vertical Agreements Block Exemption Regulation".
It said: "There is real scope for regulation to be improved to promote fairer business to business trading practices and greater competitive independence for smaller parties in the supply chain who have traditionally been more vulnerable to the application of subtle or indirect restrictions (economic as well as contractual) on their activities."