Mercedes-Benz is consulting its retailers on agency model franchise contracts as Volkswagen Group revealed the switch is likely to be completed for its electric vehicle (EV) model sales by the start of 2023.
While Mercedes refused to confirm a potential shift to an agency model agreement for its franchisees, dismissing suggestions that retailers had begun consultation on the switch as "speculation", VW has confirmed the change in on the cards for its Audi, Cupra, Seat, Skoda and Volkswagen Commercial brands.
A spokesman for Volkswagen Group told AM: "At this week's European Dealer Council, Volkswagen AG confirmed the intention to implement an agency model for the sale of battery electric vehicles of the brands Volkswagen, Volkswagen Commercial Vehicles, Škoda, Audi and Cupra.
"As you may be aware, an agency model was successfully launched for the fully electric ID. models of the Volkswagen Passenger Car brand for the German and Austrian markets in 2020.
"This confirmation means we can now plan a comprehensive engagement programme as we co-develop the implementation plans and timings with our retailer partners, ensuring that the retail network remains a key player, and also ensuring that the new sales model delivers profitable growth for the brands and retail investors in the long term." He added: "This change isn't going to happen overnight. It may well be the end of next year or by the start of the year after that.
"Our retail model is a partnership and we want it to stay like that."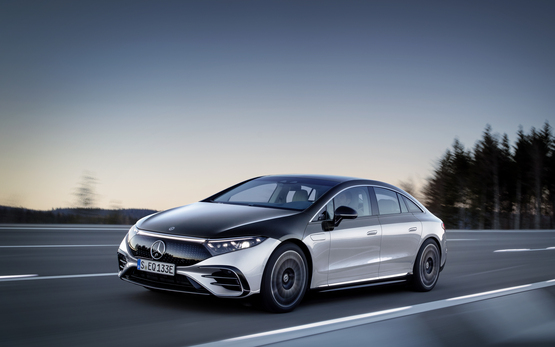 Mercedes retailers confirmed to AM that the German premium brand had begun consultation with its retailer partners over and agency model agreement in a shift that is likely to encompass its entire European network.
One retailer told AM there had been a "mixed reaction from investors", but added that most were approaching the process with an "open mind" as a margin structure and potential cost savings had yet to be determined.
Volkswagen trialled the model in Germany and Austria for the ID electric vehicles in May 2020.
Volvo Car UK sister brand Polestar, meanwhile - the subject of a manufacturer face-to-face feature in the latest edition of AM Magazine - operates its car retail operations on an agency model, albeit with just two UK sites to date.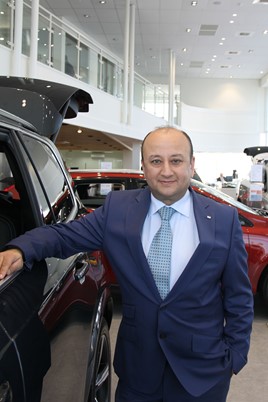 Daksh Gupta, the chief executive of Marshall Motor Holdings – the VW brand's largest UK retail partner – has previously told AM that he would "wholeheartedly embrace an agency model on new cars", adding that "if car manufacturers were to introduce a scheme I would move to it tomorrow".
Speaking to AM after the group's AGM yesterday, Gupta said: "There is nothing to fear from the agency model. If you believe, as I do, that there will continue to be a role for car retailers in the future – as I do – the reality is that it can bring a lot of positives."
Gupta points to a reduced stocking burden on retailers balance sheets and improve return on investment as key positives to take from a shift to agency model trading.
Back in November, a report on the adoption of an agency model for the car retail sector published by Capgemini concluded that the shift was now "not an option but an obligation".
The 'Agency Sales Model: Accelerating the future of automotive sales' report concluded that the shift away from a traditional franchised car retail model will not only drive customer relationships for car manufacturers, but a 4% increase in revenues.
Capgemini said that the growth in adoption of electric vehicles (EV) and OEMs desire to emulate other sectors' direct relationships with customers would be a key driver of the shift.
And interviews with 50 retailers across the globe found that 80% already assumed that their future role would be carried out under and agency model.