A new Kia car dealership corporate identity (CI) is set to be applied to the entire UK retail network by the end of 2024 will break cover in Edinburgh and Bolton within weeks.
In an interview with AM, Kia Motors UK president and chief executive, Paul Philpott, revealed details of the new CI project and said that the Korean brand's franchised retailers were "absolutely behind" the project after enjoying record profitability in 2021.
Kia delivered 90,817 new car registrations in the UK – its largest European market – in 2021 and is now aiming to exceed 100,000 this year after ending January as the market's best-selling brand.
Philpott revealed a franchised retail network that achieved an average 2.7% return on sales (RoS) last year will break new ground for the brand in new-look dealership facilities future-proofed to accommodate a growing range set to welcome the new Sportage and new Niro ranges in 2022.
Vertu Motors Edinburgh dealership is close to completion and Kia Motor UK's own Bolton retail site is set to be officially opened in March.
Ready for launch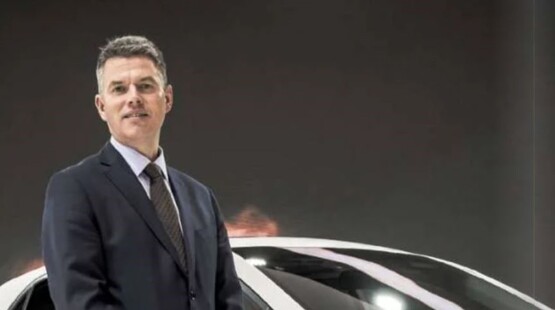 "We're in the process of finalizing our pilots for our new global store concept," said Philpott, who marked 15 years with Kia Motors UK at the weekend.
"It represents an investment for the dealers, but it's one they are absolutely behind.
"We'll be rolling out in phase one to around 40 or 50 dealers this year and then aim to be complete by the middle to end of 2024."
Philpott said that Kia is keen to see its retailers represent the brand in dedicated facilities, with 70% of the network currently operating from solus sites.
A number of retailers would be taking the opportunity to move to new-build, often larger, facilities in rolling of the new CI, he added.
However, a new GForces-developed digital showroom sales system will allow customers to explore the full Kia range without the need for a showroom capable of accommodating its entire 10-model line-up.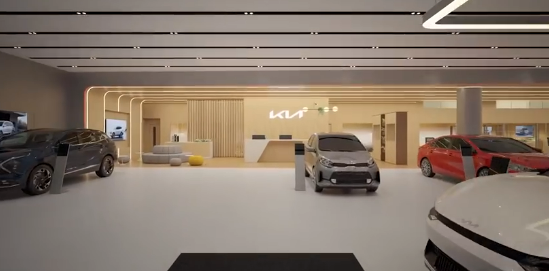 Customers can also "call-up" a vehicle configured at home and saved on the Kia portal.
Describing the finer detail of the new CI, Philpott said that the new Kia logo would be central to the new design and was being introduced alongside a new black and white colour scheme.
Wooden flooring, wooden walls and, in some cases, wooden wraparound ceilings demarcate vehicle display and customer experience areas.
Consolidation and agency model retail 'opportunity'
Philpott said that there were no plans to make any cuts to its 191 retail network or introduce an agency model franchise agreement into its retail network, stating: "I don't believe the current franchise model is broken."
He added: "Whilst other networks are restructuring and perhaps cutting the number of dealers, we see this as a bit of an opportunity for us.
"We're an ambitious brand, a growing brand, and we think this is a great opportunity for us to work with our partners to improve the quality of our dealerships, the positioning of some of our dealerships."