Lotus UK has completed the switch to an agency model agreement for its 13 franchised car retail sites ahead of the arrival of the new Emira coupe in showrooms.
The Hethel-based, Geely-owned hypercar and sports car manufacturer said that its dealerships – operated by Bell & Colvill, Caffyns, Hendy Group, Endeavour Automotive, JCT600, Oakmere, Parks Motor Group and Rybrook – had adopted the new model.
And it said that a further 10 open points would be filled by new retail facilities "soon", with North London, Manchester, Aberdeen, Edinburgh, Cardiff, Belfast, Milton Keynes, Sussex, Newcastle and Sheffield all set to gain a franchise point.
The changes come as part of a Vision80 strategy which has brought the introduction of the £2m Evija hypercar, the forthcoming Emira sports car, the introduction of a new retail corporate identity and the development of a new £100m manufacturing facility at its Hethel headquarters and Technology Centre at Warwick.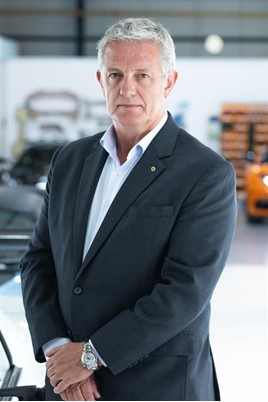 Geoff Dowding, Lotus' executive director for sales and aftersales, said: "This UK network restructure marks a watershed moment for Lotus as the transformation of the business and brand continues.
"We now have the right partners in the right locations with the right business model, and again Lotus is pioneering. We are the first OEM to have an agency agreement in place right across the UK network."
He added: "This is an exciting development and it's just the start: we will be announcing several more in the coming weeks and months."
Back in 2019, as Lotus unveiled its plan to accelerate its growth through the Vision 80 strategy, Dowding said there would be "no palace structure" of the retail network.
Outlets serving the largest cities will naturally reflect the strength of their marketplace, he said, adding that there is still a place for the "small, amazing little businesses" within the network now that are willing to grow with the brand.
Lotus' wholesale switch to an agency model comes as mainstream OEMs Stellantis, Volkswagen and Mercedes-Benz prepare the new contract type for their retailers.
In a guest opinion article for AM ICDP managing director, Steve Young, said that both dealers and OEMs recognised that agency "requires a fair and sustainable remuneration model for dealers, to replace the traditional margin and bonuses".
He added: "As some of our own dealer interviewees put it, 'it all comes down to the numbers'."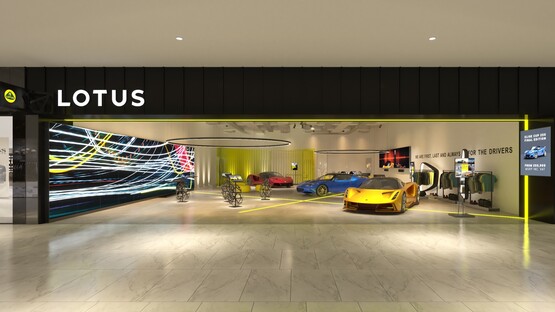 Lotus' switch to an agency retail model comes just a month after the end of production of its long-standing sports car line-up of Elise, Exige and Evora models, the restructure coming ahead of the start of production of its new Emira in the coming months.
Lotus UK said in a statement issued this morning (January 18) that its 13 franchised car retail sites and three authorised repairers will soon feature the exterior signage elements of the new Lotus retail identity – launched last year.
New interior elements of the CI will be added throughout 2022, it said.
Trevor Weller, Lotus' director of global retail development, said: "We are extremely close to finalising new retail agencies in North London, Manchester, Aberdeen, Edinburgh, Cardiff, Belfast, Milton Keynes, Sussex, Newcastle and Sheffield.
"These new showrooms will enable Lotus to maximise coverage across the whole of the UK, and provide an excellent platform for us to promote the new product range that starts with the Lotus Emira sports car later this year."
Lotus UK's new franchised retail newtwork is comprised of:
Lotus Birmingham: Rybrook, Hockley Heath, Birmingham
Lotus Bradford: JCT600, Bradford, West Yorkshire
Lotus Bristol: Rybrook, Cribbs Causeway, Bristol
Lotus Essex: Endeavour Automotive, Colchester, Essex
Lotus Exeter: Hendy Group, Marsh Barton, Devon
Lotus Glasgow: Park's Motor Group, Hamilton, Lanarkshire
Lotus Kent: Caffyns, Ashford, Kent
Lotus Nottingham: Central Nottingham, Nottinghamshire
Lotus Prestbury: Oakmere, Prestbury, Cheshire
Lotus Poole: Hendy Group, Poole, Dorset
Lotus Silverstone: Silverstone, Silverstone Race Circuit, Northamptonshire
Lotus Southampton: Hendy Group, Eastleigh, Hampshire
Lotus Surrey: Bell & Colvill, West Horsley, Surrey
Lotus UK authorised repairers:
Lotus Cheshire: Oakmere, Northwich, Cheshire
Lotus Norwich: Stratton, Long Stratton, Norfolk
Lotus Surrey: Bell & Colvill, Guildford, Surrey