Dacia UK brand director Luke Broad has said that the budget motoring brand has "seized every opportunity" as it celebrates the results of its first year under the 'Renaulution' strategy.
As well as the roll-out of a new corporate identity (CI) for its franchised car retail network, Dacia has delivered its 200,000th sale in the UK and launched a renewed range including the market's most affordable seven-seater – the Jogger MPV.
Last year also saw Dacia achieve a place in the top three of European retail sales for the first time ever.
Broad, who also took up his post in September last year, said: "The past year has definitely been a challenge, but Dacia has just got stuck in and done what it does best – providing customers with quality cars that are built to be used and represent the very best value on the market.
"Against a backdrop of a global pandemic and the automotive industry facing a lot of challenges, we've seized every opportunity to make the brand even more desirable, innovative and attractive.
"Plus, with the completion of a brilliant all-new range and a fantastic new look, future is looking very bright for our brand and its customers."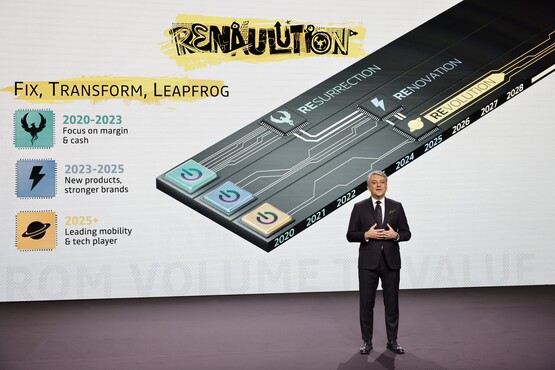 Renault Group chief executive Luca de Meo revealed Renault Group's 'Renaulution' strategic plan in January last year.
Central to the plan is a move to halve the OEM's number of vehicle platforms from six to three and reduce its manufacturing capacity from its current four million (2019) to 3.1 million by 2025 as part of measures targeting a €600 saving on the cost of producing each of its vehicles.
Speaking at the time de Meo said that, at the heart of the business' new direction was a plan to shift its positioning from being "a car company working with tech to a tech company working with cars, making at least 20% of its revenues from services, data and energy trading by 2030".
As part of the plan Renault Group also created four brand business units – including Dacia.
Under the new structure Dacia saw growth of 3% in 2021, achieving a 6.2% market share that resulted in the brand placing in the top three for European retail sales for the first time ever.
Sandero has remained Europe's best-selling retail model every year since 2017, while Duster has been Europe's best-selling retail SUV since 2018.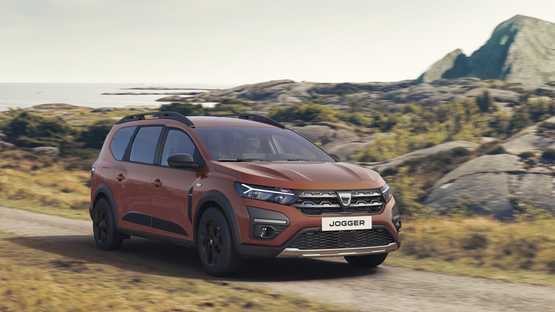 Dacia started last year with the launch of new Sandero and Sandero Stepway model before adding and updated Duster SUV which introduced a dual-clutch automatic transmission and additional satefy technology.
The Duster's SUV's commercial counterpart, a fully N1 homologated LCV, followed in October.
The recent launch of the new, seven-seat Jogger brought 1,000 orders in the first two weeks of it going on sale, meanwhile.
Year-to-date in the UK Society of Motor Manufacturers and Traders (SMMT) data shows that Dacia's registrations are up 70.04% to 7,502.
Last month AM reported that Renault Retail Group would be the first Dacia retailer to adopt the brand's new CI at its dealerships, with rebadged vehicles on their way later this year.
The roll-out of the new CI is set to get underway at the OEM-owned AM100 car retail group's North London showroom at Staples Corner, Brent Cross.
Following its physical unveiling at the redeveloped former Robins & Day Vauxhall dealership, which was opened in February this year, the new exterior CI will be introduced across the brand's UK network of 148 dealerships.