Groupe Renault has revealed details of a new "Renaulution" strategy which aims to halve the Renault, Dacia, Lada and Alpine carmakers' number of vehicle platforms while delivering 24 model launches by 2024.
The French OEM said that at least ten of the new models would be fully electric vehicles (EV) as it showed-off images of a reimagined Renault 5 hatchback and new Dacia Bigster SUV concept in a presentation hosted by group chief executive Luca de Meo this morning (January 14).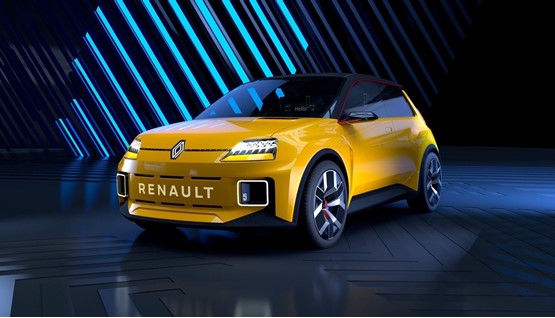 Its plans will also see the current Renault Sport performance models sit under the umberella of an Alpine operation which currently has a single-model line-up
Alpine will now work with Lotus Car to a create a new EV sports car, adding to the estisting A110 which was hailed by Renault UK MD Vincent Tourette as "a stunning success" in an interview with AM.
Luca de Meo, who joined the business from Seat last year, said that the wider aim of the new direction is to shift Groupe Renault's strategy "from volume to value".
It plans to halve its number of vehicle platforms from six to three and reduce its manufacturing capacity from its current four million (2019) to 3.1 million by 2025 as part of measures targeting a €600 saving on the cost of producing each of its vehicles.
Luca de Meo said that, at the heart of the business' new direction was a plan to shift its positioning from being "a car company working with tech to a tech company working with cars, making at least 20% of its revenues from services, data and energy trading by 2030".
By 2023, Groupe Renault is targeting a group operating margin of 3%, about €3bn of cumulative automotive operational free cash flow and lower investments to about 8% of revenues.
In the following two years it will target a group operating margin of at least 5%, it said, about €6bn of cumulative automotive operational free cash flow and a ROCE improvement by at least 15 points compared to 2019.
Luca de Meo said: "The Renaulution is about moving the whole company from volumes to value.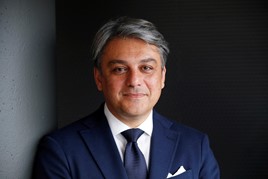 "More than a turnaround, it is a profound transformation of our business model.
"We've set steady, healthy foundations for our performance. We've streamlined our operations starting with engineering, adjusting our size when required, reallocating our resources in high-potential products and technologies.
"This boosted efficiency will fuel our future line-up: tech-infused, electrified and competitive. And this will feed our brands' strength, each with their own clear, differentiated territories; responsible for their profitability and customer satisfaction.
"We'll move from a car company working with tech to a tech company working with cars, making at least 20% of its revenues from services, data and energy trading by 2030."
Groupe Renault said that its strategic plan had been structured in three phases to be launched in parallel.
A "Resurrection" element, running up to 2023, will focus on margin and cash generation recovery, while "Renovation", running until 2025, will drive the creation of "renewed and enriched line-ups".
From 2025, "Revolution" will pivot the business model to tech, energy and mobility; making Groupe Renault a frontrunner in the value chain of new mobility, it said.
Part of the plan also highlighted a focus on an international footprint geared towards high margin business in Latin America, India and Korea while leveraging competitiveness in Spain, Morocco, Romania, Turkey and creating more synergies with Russia.
Some market commentators have already questioned the future positioning of Renault and Alliance partner Nissan in the UK market – suggesting they could be re-focussed on specific geographic areas globally – with the withdrawal of Mitsubishi already underway.
A mobility element to Groupe Renault's plan will aim to leverage a new revenue stream through a reduction in vehicle downtime after the OEM recognised that most of its products remain unused 90% of the time.
Its mobility plans will introduce a range of four purpose-designed vehicles, two for carsharing, one for ride-hailing and one for last-mile delivery.
Innovative financing solutions such as subscription, leasing, pay-as-you-go will also gain greater focus, it said, alongside the creation of a complimentary data, services and software platform.