Renault Retail Group will be the first Dacia retailer to adopt the brand's new corporate identity at its dealerships, with rebadged vehicles on their way later in 2022.
The roll-out of the new CI is set to get underway at the OEM-owned AM100 car retail group's North London showroom at Staples Corner, Brent Cross.
Following its physical unveiling at the redeveloped former Robins & Day Vauxhall dealership, which was opened in February this year, the new exterior CI will be introduced across the brand's UK network of 148 dealerships.
Dacia cars bearing the updated Dacia logo will reach dealerships later this year
Luke Broad, who was promoted to the role of Dacia brand director for the UK and Ireland last September, said: "The new exterior identity represents a key development for Dacia and its eye-catching, yet simple design, perfectly captures the essence of the brand.
"Its rollout to the UK retail network sends a clear message to customers that Dacia is a modern, forward-thinking manufacturer that is more committed than ever to delivering innovative vehicles that offer an unrivalled fusion of value, quality and versatility."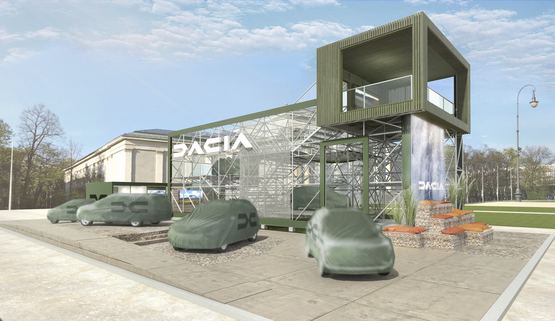 Dacia first unveiled its new brand logo and CI in July 2021.
The value-driven brand later showcased its dealership plans at its stand at the 2021 IAA Mobility show, in Munich, in September alongside its debut electric vehicle (EV), the Spring SUV and its new seven-seat SUV, the Jogger.
Dacia said in a statement issued today (April 4) that the new appearance of its dealerships was designed to "support the development of Dacia and its evolving product range".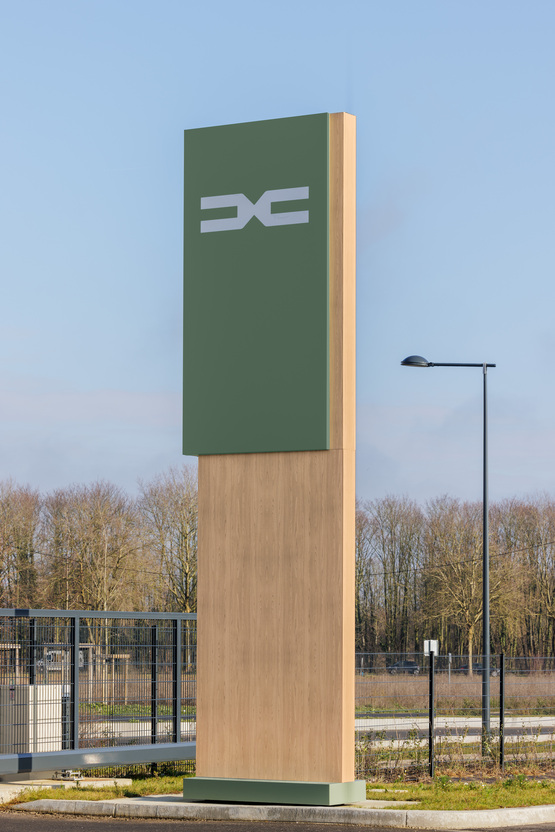 It added: "It conveys the adventurous nature of the brand and its cars, while remaining true the manufacturer's core principles of simplicity, sturdiness and value."
Commenting on the new CI, Dacia said that the thick khaki line running around the edges of the dealership building embodied the robustness, simplicity, and outdoor appeal of the brand.
"This distinctive outlining clearly identifies the dealership, framing the new emblem which is made up of illuminated box letters. These appear khaki during the day and white at night, with the lettering outlined in black", it added.
A large totem, made up of a khaki-colour metal and wood-inspired detailing, makes it easy to identify the brand and dealership, meanwhile.