Vauxhall is "at the vanguard of automotive retail" after one-in-five of its March new car sales resulted from customer orders placed online.
Peter Brown, the chief executive of online car retail software supplier drivvn, claimed that its data from the Griffin-badged car brand's March registrations period proved that consumers "prefer to do their research and make important decisions online".
Over a fifth (21%) of new Vauxhalls sold via retail in March in the UK was ordered online, marking a record month for online sales for the Stellantis-owned OEM.
"Vauxhall is at the vanguard of automotive retail, which gives buyers an unprecedented choice in how they make their purchase," said Brown.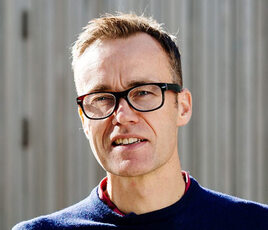 "A contact centre supports the customer journey, and they have a wealth of information at each stage of the process.
"Our technology is helping manufacturers and retailers connect a seamless experience for the customer.
"A true omnichannel approach is built around the customer, and our data clearly shows they prefer to do their research and make important decisions online."
After reporting record 2021/22 financial results earlier this month Vertu Motors chief executive Robert Forrester questioned how much of the car buying journey consumers were actually willing to take online.
Just 900 of the 89,000 used cars it sold in 2021 were done so in completely online, with the vast majority of buyers opting to complete their purchase in a showroom.
Forrester told a News Insight feature in the latest edition of AM magazine: "The percentage of people that want to buy a car wholly online is tiny. That is the ultimate flaw in an online only retail model."
Vauxhall's online car buying platform, built and managed by drivvn, offers buyers the convenience of buying when and where they choose, with clear pricing and a 14-day return policy.
Buyers also benefit from exclusive discounts and can select a variety of options.
In a recent '10 Minutes with…' supplier interview with AM, Brown revealed that the number of online stores created by drivvn had grown by 85% in the last 12 months, with a 38% increase in the number of brands it supports, as total sales increased 54%.