Stellantis has confirmed that retail franchisees of its Alfa Romeo and DS car brands and all light commercial vehicle (LCV) operations will be subject to agency model sales contracts from 2023.
But in a statement responding to car retailers' suggestions that the manufacturing giant had "laid down the law" in a webinar meeting detailing a restructure of its car retail networks this week, a spokesperson insisted that "the vast majority of retailers for all brands will be retained".
Stellantis' franchised car retailers were warned in May that they would be issued with two-year termination notices as part of a reorganisation of its distribution networks ahead of the introduction of new EU Block Exemption rules.
Franchisees of Stellantis brands told AM this week that a call with UK leadership had revealed all franchised points would be categorised A, B and C, with A secure, Be under discussion and C set for termination.
Stellantis brands are currently sold from 943 franchised points across the UK.
In a statement issued to AM this afternoon (July 15) a Stellantis spokesperson said that "all involved stakeholders will benefit from these changes".
The statement, in full, said: "Stellantis' vision is to promote a sustainable distribution model by relying on a performing, efficient and optimised multi-brand distribution network that will represent brands locally and ensure the development of sales and aftersales activities with a focus on top level customer satisfaction.
"In this context, Stellantis has engaged on May 31st, a transformation process by terminating its distribution contracts and at the same time consulting its networks on the future distribution model.
"This involvement paved the way for the new Stellantis distribution schemes as of June 2023.
"It is Stellantis' intention that retailers play a great role in the customer journey and experience.
"Stellantis will pilot the retailer distribution model from 2023 to 2026 as a transition towards an extension to the entire European Business perimeter in 2027.
"All involved stakeholders will benefit from these changes: customers, the distribution network and Stellantis.
"In the UK, the intention is for Alfa Romeo, DS Automobiles and LCV sales for Vauxhall, Peugeot, Citroën and Fiat move to an agency distribution model from 2023."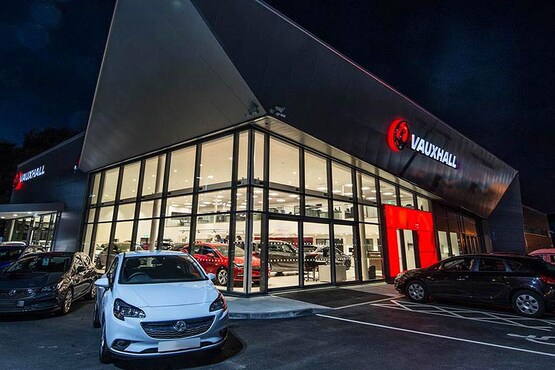 Stellantis would not reveal how many franchise points had been listed in the 'at risk' C category.
However, one retailer told AM that that two thirds of Vauxhall franchisees – who have only recently completed its last network rationalisation plan which AM revealed in 2018 – have been assured that they have been placed in category A.
While one Stellantis franchisee who spoke to AM said he hoped his business would emerge from the plan with a future partnership, another could not hide his frustration at the approach being taken.
"This isn't a consultation," said the retail group boss. "A consultation is where there's some element of discussion, of give and take. This is Stellantis laying down the law and terminations are inevitable."
AM understands that Alison Jones, Stellantis country manager and senior vice-president, was joined by network development director Lee Titchner and Vauxhall manging director Paul Willcox for this week's video call in which the manufacturing giant laid out its retail plan for the years ahead.
Stellantis is not the only OEM to be moving into agency model franchise agreements.
Volkswagen is currently consulting over the shift in relation to its electric vehicle (EV) model range, while franchisees of Mercedes-Benz have also told AM of discussions on the subject.