Porsche's IPO plan to boost its electric vehicle (EV) development with the help of a multi-million-pound funding boost and additional "entrepreneurial freedom" could yet be scuppered, it has been claimed.
Volkswagen Group could raise over €60bn (£52.3bn) to fund the performance carmaker's zero-emissions future in what would be one of Europe's biggest ever IPOs while shareholders and former owners the Porsche and Piech families see the move as a way of gaining greater control as they would buy 12.5% of Porsche under the deal.
But Birmingham Business School professor and Senior Fellow at the UK in a Changing Europe, David Bailey, believes the move is still subject to uncertainty.
VW's continued control of the Porsche brand and a 'labyrinthine' governance structure could prove deal breakers for potential investors, he believes.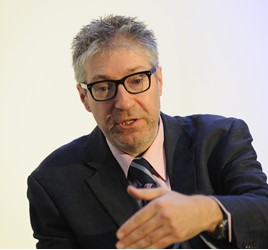 "Porsche is the most profitable part of VW and its Taycan model is seen as a serious Tesla-challenger, hence the attractiveness to VW selling it off to raise cash when big investment is needed in new tech", Bailey told AM.
"Beyond that though it's difficult to see the logic in the move or in its timing. VW argues it will give Porsche more entrepreneurial freedom. That's not at all clear given the deep engineering and technological links between Porsche and the wider VW group and the complex governance structure in place.
"On the latter, it appears that no voting shares will actually go to the public; that bizarrely seems to leave VW's existing shareholders and unions still in control of Porsche.
"An already labyrinthine governance structure becomes even more complex, especially as Porsche's chief executive Oliver Blume also has overall control of the VW Group. That might put some investors off."
Bailey added that the timing of the IPO was also questionable given "turbulence in stock markets and falls in the share price of (other car brands). Tesla, for example".
He added: "Not surprisingly, VW has left itself much wriggle room and could still pull the deal completely."
Porsche's plans to embark on an IPO follow the Geely-owned Polestar EV brand's listing on the New York Stock Exchange in a move that raised around £775 million.
It also comes around 17 years after Porsche's leadership team acquired shares in VW as part of a plan to eventually gain complete control of the manufacturing giant.
The failed bid ultimately resulted in Porsche's takeover by VW, however.
Back in July Porsche revealed its strategy to achieve improved margins by charging higher prices for new zero-emissions technology.
At capital markets day the German carmaker mapped out a push to grow return on sales to from 16% last year to more than 20% in the long term, with eight-in-10 Porsches sales being accounted for by EVs by end of the decade.
Porsche chief executive Oliver Blume said that the brand's aim is to "selectively expand higher-margin segments and to leverage electric-vehicle pricing opportunities".