Stellantis chief executive Carlos Tavares is targeting a "transformative journey" towards electrification in the US after revealing record 2022 financial results for the car manufacturing giant.
The OEM behind brands including Abarth, Alfa Romeo, Citroen, DS, Fiat, Jeep and Peugeot reported revenues up 18% to €179.6bn (£158bn) and net profit up 26% to €16.8bn – circa £14.8bn – in results revealed this morning (February 22).
Tavares attributed the record financial results to the "focused execution of the Dare Forward 2030 strategic plan", asserting that it also demonstrated the effectiveness of Stellantis' electrification strategy in Europe.
The OEM delivered a 41% increase in electric vehicle (EV) sales year-on-year, to 288,000 units and now has 23 EVs for sale globally.
That number is set to double to 47 by the end of 2024, it said, supporting the target to have more than 75 BEVs globally and global BEV sales of five million by 2030.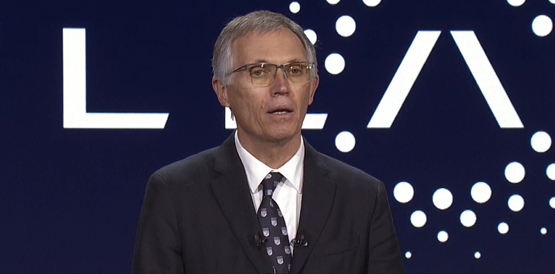 Taveres said: "We now have the technology, the products, the raw materials, and the full battery ecosystem to lead that same transformative journey in North America, starting with our first fully electric Ram vehicles from 2023 and Jeep from 2024.
"My deep appreciation to each and every employee, and our partners, for their contributions to a more sustainable future."
Stellantis did feel the strain of supply restrictions, despite its strong result.
Its margin declined from 14.1% in H1 to 12% in the second half of last year as issues intensified.
Chief Financial Officer Richard Palmer revealed that vehicle shipments fell by around 2% percent last year, mainly due to issues with its supply chain, notably with semiconductors and logistics.
"Challenges continue in securing capacity for outbound transportation," he said.
"Semiconductors continue to be a problem, I do not think the situation will be fully resolved in 2023."
Palmer added: "The challenge for 2023 is to offset inflation with pricing but also with an improvement in the industrial efficiency."
Stellantis' latest financial results revealed that it had commenced a share buyback of as much as 1.5 billion euros ($1.6 billion) which is set to run through the end of the year.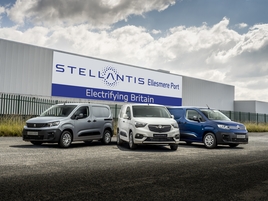 In the UK, the OEM is still ironing out plans for its January 2024 start to the roll-out of an agency model retail strategy for dealerships, having put back the implementation for a period of six months.
AM columnist David Francis this month highlighted how the group, formed through a merger of France's PSA and Italian carmaker FCA, has succeeded in growing its profitability despite a shrinking market share.
Anlaysing key OEM's market share movement over the past decade, Francis said major Stellantis brands had declined by between 47% (Peugeot) and 64% (Vauxhall), but added: "It is making decent money on a moderate number of vehicles."
He added: "The big question for Stellantis is just how many brands do they need for Europe? They have four
mainstream brands (Citroën, Fiat, Peugeot and Opel/Vauxhall), but also four premium/specialist ones in Alfa Romeo, DS, Jeep and Maserati. The combined market share of those latter four in 2022 was just 0.53%."
Read the latest issue of AM magazine here.