Electric vehicle (EV) registrations are set to be dominated by fleet and business for the foreseeable future unless the Government introduces new incentives for retail buyers, say Polestar UK & Ireland chiefs.
The Government used to offer a plug-in-car grant which at one point provided up to £2,500 towards the purchase price of a plug-in hybrid or battery electric car.
However, it withdrew this last year when the Government also announced that electric cars will no longer be exempt from VED from 2025.
Company car drivers are still incentivised to choose electric vehicles through highly favourable benefit-in-kind tax bands.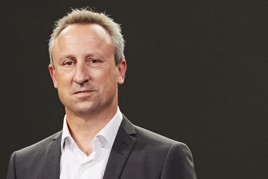 Jonathan Goodman, head of Polestar UK and Ireland, said: "The UK currently has fewer incentives for a retail driver to buy an EV than any other country in Europe because we've put all our focus on low benefit-in-kind tax and write-down allowances for businesses. That's what's been driving EV uptake so far.
"This is not me asking for any special action by the Government, but there is no country that does less to incentivise retail customers to go electric in Europe than the UK.
"It's not something I'm arguing for, it's just a statement of fact. The UK has the most aggressive timescale to go electric and yet doesn't offer anything to the retail customer, which I find slightly extraordinary."
In 2022 the brand registered more than 7,300 cars in the UK, an increase of 80%. Around 80% of its sales go to fleet and business customers.
Matt Hawkins, head of sales for Polestar UK and Ireland, said the only thing which will affect this is if the Government changes its approach to how it wants to get more people into electric vehicles.
He added: "I think the market will only shift more towards retail when there is either an incentive for retail drivers, or a greater penalty for them buying another petrol or diesel vehicle: the net result will be the same."
The direct-to-consumer company's growth has been built on the appeal of its Polestar 2 BEV to fleet customers, and this will be joined by the Polestar 3 large electric SUV later this year.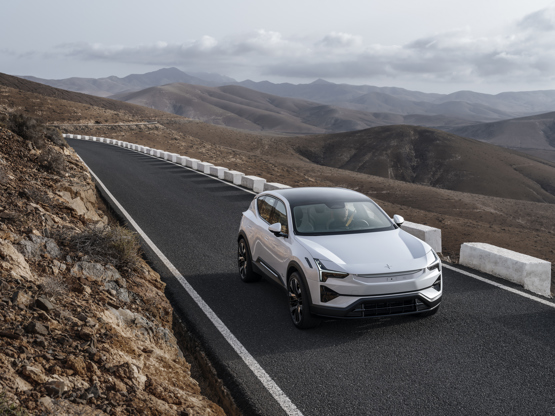 The new model will share its platform with the Volvo EX90 and Goodman adds: "We're sure it will be a huge success for our brand as it opens up a new sector of the market to us.
"Altogether, we've got three new models coming in the next three years and by the end of 2025/26 we will have some really great models in a lot of segments."
Last month the manufacturer also announced a number of revisions for its 2024 model year Polestar 2, which features new powertrains and revised front-end styling.
All Polestar 2 models will feature upgraded batteries. Long Range versions now feature an 82kWh pack, while the battery for Standard Range versions retains a capacity of 69kWh but is from a new supplier.
Faster charging rates of up to 205kW DC for the Long Range and 135kW for the Standard Range battery are now possible.
Range improvements are in effect for all versions. The Long Range single motor variant can now achieve up to 395 miles (WLTP), an increase of 52 miles, while Long Range dual motor models can now achieve up to 368 miles, an increase of 65 miles.
The Standard Range single motor version is now capable of up to 322 miles, an increase of 25 miles.
Polestar is also looking to increase its number of Spaces – what it calls its showrooms – from its current four to eight in the UK this year. Locations for the new Spaces will include Bristol and Glasgow.
Goodman added: "We've got new models coming out, we've got a retail footprint that's going to grow and our volume is going to grow as well, but what you'll never hear from me or is that our objective for this year is x-sales because we don't go slavishly chasing volume in the UK
"However, what I can say is that you'll see very strong growth from us this year."
Author: Andrew Ryan