The UK Government is poised to ban the sale of all hybrid, petrol and diesel cars from 2035, Prime Minister Boris Johnson will announce at today's launch of the COP26 United Nations climate summit.
Johnson is expected to announce the plan to bring forward the ban from 2040 and include hybrid vehicles in the emissions-cutting measures – designed to achieve net zero CO2 emissions – in response to the hard line taken by MPs sitting on the Committee on Climate Change back in May last year.
The Science and Technology Select Committee (STC) re-stated the need for more urgent action to be taken in a report it published back in August last year.
The STC had insisted that 2040 would be too late if the UK wants to achieve its target of emitting virtually zero carbon by 2050.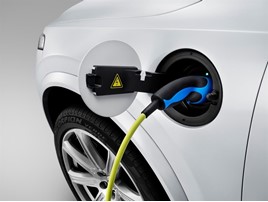 The Committee on Climate Change, meanwhile, had made the case for hybrid vehicles to be included in the ban. It said: "This ban should explicitly cover hybrid as well as internal combustion engines."
In the long-term, the committee added that widespread personal vehicle ownership "does not appear to be compatible with significant decarbonisation".
Johnson will outline the Government's ambitious new policy later today (February 4) at an event to launch a United Nations climate summit, which is set to take place in November, and is expected to state that a ban on the sale new petrol and diesel cars could happen even sooner than 2035, if possible.
Johnson, who will be joined by Sir David Attenborough and Italian Prime Minister Giuseppe Conte at today's event in central London, is expected to say: "Hosting COP26 is an important opportunity for the UK and nations across the globe to step up in the fight against climate change.
"As we set out our plans to hit our ambitious 2050 net zero target across this year, so we shall urge others to join us in pledging net zero emissions.
"There can be no greater responsibility than protecting our planet, and no mission that a global Britain is prouder to serve."
While the mainstream press will focus on the UK's charge point infrastructure as the biggest hurdle to full EV adoption by 2035 the car retail sector will be concerned about the flow and affordability of product, along with the impact of the high-speed transition on aftersales revenues.
'A date without a plan'
Society of Motor Manufacturers and Traders (SMMT) chief executive, Mike Hawes, questioned the government's plan to "move the goalposts" at a time when its short-term policies towards alternative fuel vehciles (AFV) remained unclear.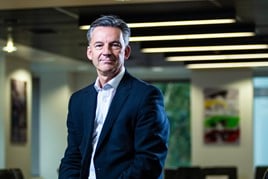 "It's extremely concerning that government has seemingly moved the goalposts for consumers and industry on such a critical issue", said Hawes. "Manufacturers are fully invested in a zero emissions future, with some 60 plug-in models now on the market and 34 more coming in 2020.
"However, with current demand for this still expensive technology still just a fraction of sales, it's clear that accelerating an already very challenging ambition will take more than industry investment.
"This is about market transformation, yet we still don't have clarity on the future of the plug-in car grant - the most significant driver of EV uptake - which ends in just 60 days' time, while the UK's charging network is still woefully inadequate."
Hawes added: "If the UK is to lead the global zero emissions agenda, we need a competitive marketplace and a competitive business environment to encourage manufacturers to sell and build here.
"A date without a plan will merely destroy value today. So we therefore need to hear how government plans to fulfil its ambitions in a sustainable way, one that safeguards industry and jobs, allows people from all income groups and regions to adapt and benefit, and, crucially, does not undermine sales of today's low emission technologies, including popular hybrids, all of which are essential to deliver air quality and climate change goals now."
Dealer support is vital
Seán Kemple, director of Sales at Close Brothers Motor Finance, which conducts regular car rertailer sentiment surveys throughout the year insisted that the Government's plan was "a step in the right direction for the sustainability of both the planet and the motor industry", adding that "the last two years have seen accelerating demand for alternative fuel vehicles, with range anxiety and scepticism about infrastructure fading in light of the impressive efforts from the government, manufacturers, and dealers alike."
However, Kemple added: "Two thirds of dealers told us that the (existing 2040 deadline) was too soon, citing concerns about fuel confusion and consumer confidence.
"It's vital that dealers are supported throughout this transition period, and given the tools and guidance to shape their forecourts to meet the demand of the future."
Alex Buttle, director of car selling comparison website Motorway.co.uk, said: "The government already had its work cut out to meet its 2040 deadline, and endless confusion over Brexit and the car industry's future haven't helped its cause.
"By cutting that deadline by five years, it has brought even more pressure on itself. Now is clearly the time for action rather than words.
"If the government is to stand a chance of meeting such an ambitious target, the challenge remains the same as before; they must improve the UK's EV infrastructure and encourage early switching to electric cars.
"While more could be done to incentivise car owners to switch, and the government needs to look closely at the schemes that are on offer; the major issue remains access to charging points."