Car dealers focusing on what should have been a busy March suffered £17,500 losses in the month prior to of the outbreak of COVID-19 coronavirus, ASE Global has reported.
With "eyes looking forward" to a key month that would be cut short for traders with the Government's March 24 lockdown of non-essential retail businesses, car retailers endured faltering February income but still managed to improve their performance year-on-year.
In his monthly report on the profitability of the sector, ASE chairman Mike Jones, said: "February is always a tough month for UK motor retail, with a short month combined with eyes looking towards March.
"2020 was comparatively good, however, with a loss of £17,500 in the month, an improvement of over £2,000 over the loss made in the prior year."
In his profitability report for January - published a month ago - Jones had said that March would be pivotal to car retailers' efforts to achieve profitability in 2020.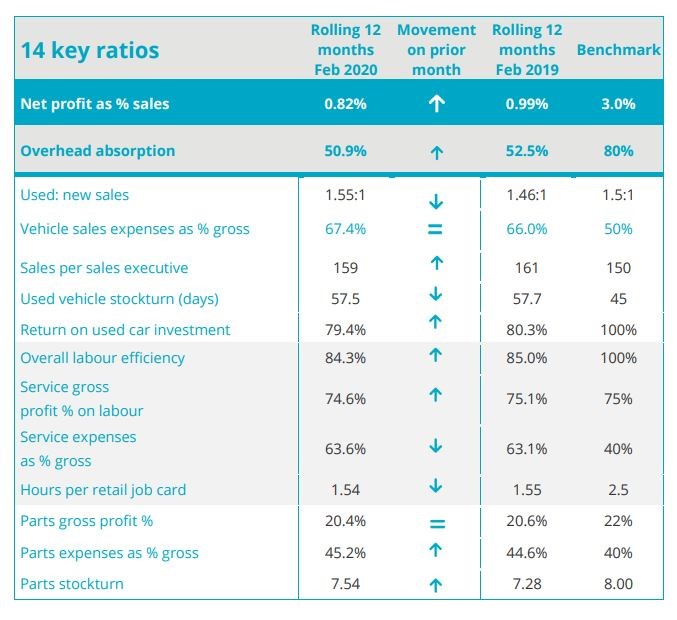 Despite February's overall loss, some improvements were evident in ASE's KPIs.
Jones reported that retailers had managed to continue to drive volume and profit through their used car operations during February, with the used to new ratio reaching 1.55:1 as return on investment came rose to 79.4%.
"This represents its highest levels since the used car market drops in Q2 of 2019," he said.
Retailers have also been working hard over recent months to move towards a strong used car stock profile and this continued in February, according to ASE.
Average stand-in-values were at their lowest since mid-2019 reflecting the lower proportion of nearly new stock and improvements in stockturn.
In advice dispensed in an ASE podcast last week, Jones urged retailers to hold-on to their stock during the market's current lockdown and resist the temptation to liquidate assets to bolster their coffers.
He said: "The one thing people shouldn't be doing is panic selling. It's very difficult from a cashflow point of view, but there is no market out there from a demand point of view, so if people are looking to liquidate stock it's a phenomenally difficult time to do that."
Looking forward to the weeks and months ahead in his monthly profitability report, Jones said that COVID-19 is clearly going to have a "massive effect on retailer profitability" for 2020.
The Society of Motor Manufacturers and Traders (SMMT) reported this week that the UK new car market had declined 44.4% by volume during March, despite a strong start with many pre-orders delivered early in the month.
Commenting on the impact of the COVID-19 lockdown, Jones said: "It hit during the busiest month of the year and will undoubtedly see a large decrease in profit for March, even with manufacturers guaranteeing retailer bonuses.
"How quickly we get going and how fast we bounce back will clearly be critical."