The initial impact of the COVID-19 coronavirus pandemic resulted in a 43% decline in profitability for UK car retailers during the key March number plate change month, ASE data has revealed.
In his monthly analysis of the sector's operational performance, ASE chairman Mike Jones, said that overall profitability for the month of March – for the retailers who submitted their results – fell by £50,000, compared to March 2019.
"This is no surprise, given the drop in volume both car sales and aftersales, with the industry missing out on what is normally the busiest, and most profitable, month of the year," he said.
AM wants has compiled a quick, two-minjute survey to gather information about the levels of support received from Government and car retailers' manufacturer partners as they battle to mitigate the impact of the COVID-19 coronavirus lockdown. Click here to take part.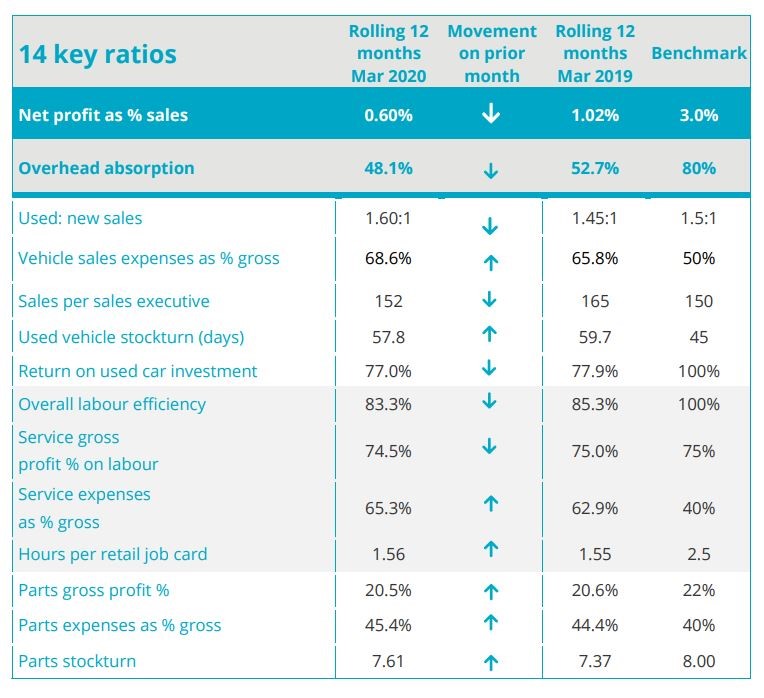 Jones conceded that the outlook afforded by ASE's data for 2020's first COVID-19 disrupted month of trading – which only included the initial days of Government-imposed lockdown restrictions – was now "as complete a picture as normally presented" as ASE had suffered a 25% drop in submissions by retailers and a lower number of franchises finalising the retailer results for the month.
While Jones said that much of the decline in profitability came as a result of new car orders which remained unfulfilled due to the lockdown, he said that the missed March capacity would be vital to retailers achieving a fast start once retailers are able to sell and deliver vehicles once more.
Sales per sales executive declined from 165 to 152 during March, according to ASE's data, as the used to new sales ratio increased from 1.6 to 1.45 during the month as the Society of Motor Manufacturers and Traders reported a 44.4% decline in new car sales.
Jones added: "Coronavirus is clearly going to have a massive effect on retailer profitability for 2020.
"We will see the level of activity being maintained during lockdown and the associated cash burn when we analyse the April performance."