Car buyers across the UK are following the national trend of keeping their spending locals, according to insights identified by heycar.
The online automotive marketing portal has seen a 207% increase in leads resulting from people including 'near me' in their car searches; along with an 89% uplift in impressions – indicating a shift towards car shopping closer to home.
Specific location queries are also surging, it said, prompting an 84% leads uplift as well as a 43% increase in impressions.
At the same time, interest in the car market in general is also on the increase with search terms including 'car dealerships', 'used cars' and 'car buying' on an upward curve and approaching pre-COVID levels of use.
Vik Barodia, heycar's chief operating and product officer, said: "It comes as our selected dealers have told us how they are listening to their customers and adapting the way they operate.
"We're seeing 91% of them offering virtual appointments, 89% offering a click and collect service and 83% will allow customers to enjoy unaccompanied test drives.
"Showroom visits by appointment are offered by 77%."
Barodia said: "It's clear that the nation's shopping habits are changing and that dealerships in general are responding quickly with a host of innovations and initiatives to accommodate customers' new expectations and to keep everybody safe."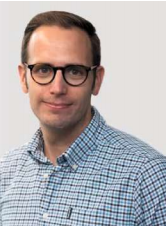 Back in April, AM published a '10 minutes with…' interview with heycar chief executive Matt Moakes.
Moakes said that the digital marketing business had been launched to drive "greater trust and transparency" in the sector.
He added: "Dealers are rooting for heycar to work. People are actively willing us on to make an impact."