Soaring demand for vans after COVID-19 triggered a home delivery shopping culture across the UK triggered a 20.8% rise in used values during Q2, according to Aston Barclay.
The independent remarketing specialist, which continues to operate wholly online in response to the pandemic's impact on its auction houses, said the average price of a used light commercial vehicle (LCV) had risen to a new all-time record of £5,949.
"We don't know when the prices will stabilise, although moving into July prices have cooled slightly as supply has started to improve," said Geoff Flood, Aston Barclay's national LCV manager.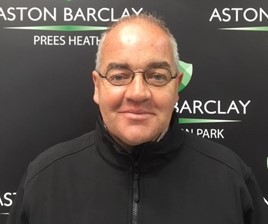 "However, there is likely to be a shortage of stock during the summer as OEMs get production levels back to normal before fleets kickstart their replacement programmes."
The PSA Group was one manufacturer that appeared to identify high demand for LCVs as a key priority in the post-lockdown trading environment, prioritising the return to operations for its Luton factory over that of Astra-producing Ellesmere Port last month.
Aston Barclay reported this week that more dealers chased fewer available used LCVs in the market during Q2, particularly when franchised dealers opened for business on June 1 – triggering a dramatic rise in competition for stock.
It said that between 330 and 360 online buyers were logged on for each sale with all types of vans and chassis cabs finding homes.
Even a £3,000 van with £2,000 of damage sold above book, Aston Barclay said.
The only vehicles that have struggled are nine-seat minibuses as they do not work currently for operators based on current social distancing rules.
A statement issued by the remarketing provider said that it had continued to sell used vans online during the lockdown as sectors like home delivery experienced a peak in demand.
Those dealers who saw stock depleted during lockdown were then faced with buying replacement stock for more than their original retail sale which has caused challenges on cashflow and stocking strategy, it said.
Double-cab pick-up prices also rose in Q2 by 4.2% (£312) on the back of a marked fall in average age and mileage to 60 months and 65,000 miles.
Just last week Aston Barclay reported that the strong re-start to post-lockdown trading had also seen used car values rise to record levels for a Q2 auction sales period – with older cars and diesel vehicles leading the way.
It reported that stock between 55 and 78 months had generated a 20.6% (£1,318) rise in values during the period to £7,708.