Cox Automotive's monthly Dealer Sentiment Survey has found that more than a third (37%) of UK car dealers are stocking older vehicles in the wake of COVID-19 lockdown.
With a shortage of three- to five-year-old cars resulting in part from the transition to new CAFE emissions regulations, compounded by a pause in part-exchanges and fleet renewals due to the pandemic, means that supplies of nearly new vehicles has stalled.
In all, 48% of respondents to Cox's survey said that they expected their stock profile to change in the shorter term, with 46% anticipating that they would be able to maintain a similar forecourt.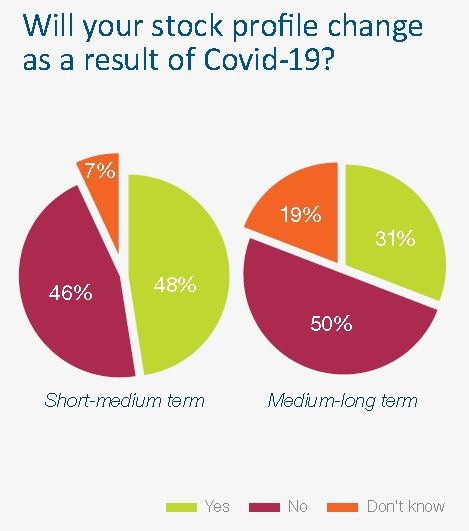 In the longer-term, 50% said they expected to keep their stock profile the same, with just 31% anticipating a change and 19% uncertain.
Lower priced, older used cars would feature more heavily in 37% of car retailers forecourts, according to the findings of the Cox survey.
Yesterday, Louise Wallis, the head of the National Association of Motor Auctions (NAMA) suggested that newer vehicle stock and increase part-exchanges would start to enter the market now that retailers are back up and running and embracing pent-up demand.
Philip Nothard, customer insight and strategy director for Cox Automotive UK, agreed, with an influx of new vehicles also expected in September's key number plate change month.
Nothard said: "As usual, three to five-year-old stock remains a premium and generally more difficult to source. It is good to see that optimism remains in the industry, and that demand within the used market will continue. We do also expect to see a seasonal flow through to the end of the year."
Car retailers across the UK are battling to maintain a healthy stock on their forecourts, according to market data published by eBay Motors Group.
With demand for used cars having triggered price rises reported by Cap HPI and Auto Trader during July, and BCA recording a "stable" market, Cox's survey found that retailers had been able to avoid discounting their vehicles post-lockdown.
Just 9% said that they had implemented "price reductions across the board", with 54% stating that they had held firm.
Nothard said that, as time went on, evidence suggested that UK retailers were selling slightly fewer used cars than in the initial post-lockdown rush but were now commanding high margins for each sale.
He said: "Many retailers are reporting that they are pleasantly surprised with the market's performance and are experiencing similar demand for both new and used cars to that seen pre-pandemic.
"The September market building is similar to levels in 2019, with no excessive order bank."
"With the first-time conversion rising by 7% and Cap Clean performance increasing by 3.08% in July, this reflects the strength in the market compared to the same like-for-like period in 2019.
"Although the average age (82.1 months in 2019 vs 87.5 months in 2020) and mileage (61,439 in 2019 vs 62,027 in 2020) increased year-on-year, the average grade of vehicles has remained level."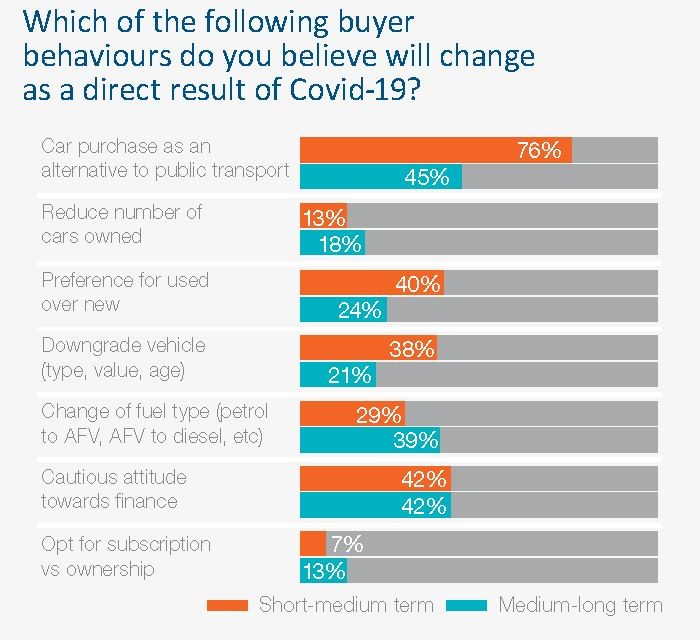 The latest Cox survey also revealed dealer perceptions of shifts in consumer behaviour.
Uncertainty surrounding the use of public transport will fuel increased used car purchases, according to 76% of respondents, with 40% believing buyers will opt for a used vehicle.
Despite a shift towards increased home working and rising job losses, only 18% believed that that COVID-19 will result in reduced car ownership in the medium to long term, however.
Nothard said: "The pandemic has caused many consumer behaviours to change or accelerated those already taking place. Automotive retail is not exempt from this shift."