The National Franchised Dealers Association (NFDA) has welcomed a "Skills Speech" by Prime Minister Boris Johnson, expressing hope that it may indicate a move towards jobs generating apprenticeships reforms.
In a speech delivered at Exeter College yesterday (September 29) the Prime Minister said that Government intended to expand apprenticeships, reforming the system so that unspent Apprenticeship Levy funds can be used more easily.
He said that changes would aim to ensure that Apprenticeship Levy funds were more easily accessible "not just in big companies, but in the SMEs where there is so much potential for job creation".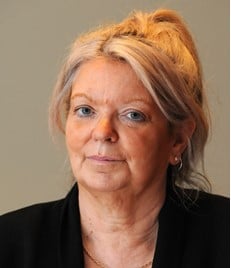 NFDA director, Sue Robinson, said: "NFDA has been lobbying the Government on behalf of our members to extend the time period for the usage of the apprenticeship levy.
"As a result, it is encouraging that the Prime Minister has announced that the Government is considering reforming the current apprenticeship system."
Acknowledging a need to drive training provision to meet the demands of a skills gap across a range of industry sector, Johnson said: "We are short of skilled construction workers, and skilled mechanics, and skilled engineers, and we are short of hundreds of thousands of IT experts. And it is not as though the market does not require these skills. The market will pay richly."
Since the start of the COVID-19 pandemic concerns have grown for the automotive sector apprentices as the impact of the crisis on car dealerships risks stalling their vital on-the-job training.
Speaking to AM back in June Arnold Clark chief executive Eddie Hawthorne admitted that the AM100 car retail group's apprentices would see their training "set back by a year" as a result of COVID-19.
Last month, meanwhile, the Institute of the Motor Industry (IMI) found that apprenticeship recruitment in the automotive sector had fallen by 75% in June, according to data published by the Department for Education (DoE).
Apprenticeships in vehicle maintenance and repair appeared to be the hardest hit, it said, with an 87% drop year on year.
Just yesterday the Society of Motor Manufacturers and Traders (SMMT) launched a new support programme that will provide up to £100,000 to cover the salaries of apprentices that are at risk of redundancy.
Robinson indicated that easy access to Apprenticeship Levy funds remained central to the ongoing success of apprenticeships to meet the sector's skills gap, adding that reform was needed to increase its usage in the current climate.
She said: "Attracting young people to our industry and providing them with the opportunity to gain technical skills has been a key focus for NFDA and something we have been highlighting over the past years through the continued success of Drive My Career."
Chancellor of the Exchequer, Rishi Sunak, announced a number of Government actions aiming to boost apprenticeship starts and the training of young people back in his "mini budget" in March.
Addressing the Houses of Pariliament, he annnounced that Government would pay businesses to hire young apprentices with a new payment of £2,000 per apprentice over the following six months.
He also introduced a brand new bonus for businesses to hire apprentices aged 25 and over with a payment of £1,500.
A £111m investment also aimed to triple the scale of traineeships in 2020/21, as businesses receive £1,000 for every trainee they offer a work placement to.
Sunak said: "The evidence says careers advice works, so we will fund it."
This week's comments from the Prime Minister suggest an acknowledgement that more action is needed to help boost apprenticeship recruitment, however.