Arnold Clark chief executive Eddie Hawthorne has admitted that the car retail group's apprentices will see their training "set back by a year" as a result of the COVID-19 crisis.
The top AM100 group, the UK's largest family-owned motor retailer, currently employs over 900 apprentices and operates its own academy GTC Training Centres in Glasgow and Wolverhampton.
But Hawthorne spelled out the pandemic's toll on trainee technicians in an interview with AM this week.
"How do you social distance with an apprentice?" asked Hawthorne, who is currently managing the return to work of the business's workforce of around 11,500 people.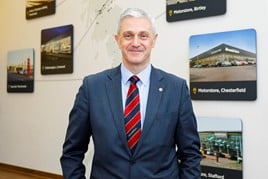 "We've had no choice but to refer our first- and second-year apprentices back to the GTC training centres for a couple of months.
"Unfortunately, they are all going to have to repeat a year because we simply haven't been able to continue their training."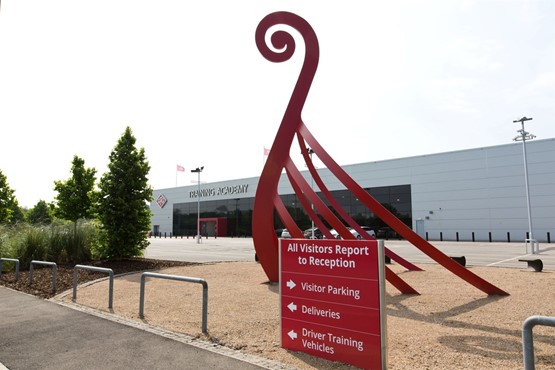 Each year the Arnold Clark accepts an influx of 300 new apprentices into its workshops and the training of new employees has become central to the group's staffing policy.
Hawthorne told AM that the group still has around 8,500 of its staff on furlough under the Government's coronavirus job retention scheme (CJRS).
In England – where showrooms were allowed to re-open on June 1 – around 60% of staff are now back at work.
The group maintained around 22% of its aftersales business in May, rising to 50% this month and said that the business intends to have around 75% of its technicians back by the end of this month.
Hawthorne said that Arnold Clark's body shops remain shut due to a lack of demand, however.
He added: "The only reassurance I can offer our apprentices right now is that they will have a training post to return to. We'll be taking no more apprentices on this year."
Thatcham Research assured employers back in April that Government apprenticeship funding remained in-place during the COVID-19 crisis and said that the continued training and development of trainees during the current crisis would ensure that they could "play a crucial role in dealing with demand" when restrictions are eased.
Dean Lander, head of repair sector services for Thatcham, who addressed the IMI People Theatre at Automotive Management Live 2019, said: "The challenge for business owners and their staff is almost indescribable.
"That said, no one is likely to feel more vulnerable than young apprentices. With little life experience, many will struggle to get to grips with the upheaval. However, this need not put an end to their hopes and dreams of a career in repair.
"Whether an apprentice is still required to be in the body shop, is spending more time at home or has been furloughed, their learning should continue."
IMI's Levy funding 'clawback' appeal
Last week Steve Nash, the chief executive of the Institute of the Motor Industry (IMI) welcomed Prime Minister Boris Johnson's that 16-to-24-year olds should be guaranteed an apprenticeship route despite the stalled provision of training across the UK.
"The announcement from the Prime Minister is tremendously positive for the future of apprentices," he said.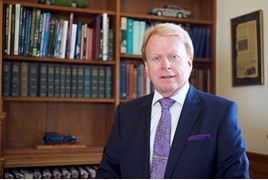 "We know more detail is to come later this month and in July, but we sincerely hope that the impact of COVID-19 on current and future apprentice recruitment plans is fully understood."
The IMI reported that "the pause button has been hit hard" on apprenticeship recruitment during the COVID-19 pandemic.
It said that 71% of employers had told the IMI that the likely number apprentices will fall in 2020 compared to 2019, with a drop of as much as 65% is expected in the number of apprentices recruited this year.
Only 9% of automotive businesses told the IMI that their apprentice recruitment plans will not change as a result of COVID-19.
Training providers are also predicting a fall of on average 38% in their intake for 2020/21 compared to 2019/20.
With such a sharp drop in apprentice employment and recruitment, many larger employers anticipate that their unused Levy funds will be taken back by government, creating a dearth of funding just as the sector will be emerging from the COVID-19 downturn.
Last month the IMI wrote to Gillian Keegan, MP, Parliamentary Under-Secretary of State for Apprenticeships & Skills, requesting that the current clawback applied to unused Apprenticeship Levy funds is halted for a two-year period.
Nash said: "We hope government takes heed of the fact that 71% of employer respondents to our research agree that a pause on the Apprentice Levy clawback would improve their prospects of employing apprentices.
"And that has to be a key factor to support the Prime Minister's worthy ambition."
Social distancing regulations
The impact of social distancing on apprenticeship training could be yet another cause adding pressure to calls for an easing of social distancing rules to allow people to get closer than the current two-metre regulation.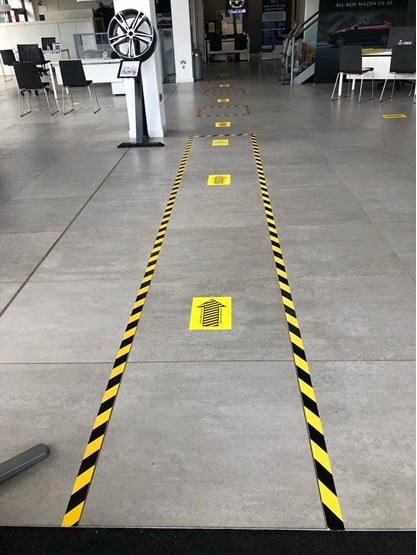 Cafes, restaurants and pubs are leading the push for a shift to a one-metre separation amid fears that they will not be able to accommodate enough customers in their premises to remain viable when they return from the COVID-19 lockdown.
However, a study published in the medical journal The Lancet, made clear the UK Government's case for maintaining its two-metre policy.
It concluded that that the risk of being infected is estimated to be 13% within 1m, but only 3% beyond that distance, adding that with every extra metre of distance up to 3m the risk of infection reduces by half.