More than two-thirds (71%) of car showroom visitors feel they are safer than the supermarkets that remained open throughout the UK's COVID-19 lockdown periods, a What Car? survey has found.
The consumer magazine surveyed 603 car buyers who had already stepped through the doors of their local dealership since the April 12 easing of 'Lockdown 3' and found that the majority were impressed by the steps taken to keep customers safe.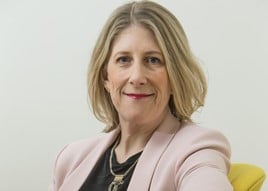 Rachael Prasher, the managing director of What Car?, said: "Dealers are clearly taking the right precautions. Making consumers feel safe is an important box ticked in the recovery process."
When asked to comment on the hygiene measures in place, 96% of respondents described them as very good or good, with just 4% wanting improvements.
Social distancing measures also gained positive feedback, with 96% of visitors describing them as either very good or good.
What Car? said that showroom staff were also found to adhere to their own guidelines according to 89% of respondents, while 96% of those who had visited a dealership said they believe the site was being run in a COVID-safe manner.
When asked how they felt their showroom visit compared to going to their local supermarket, 71% said they felt the dealership had been more COVID-safe than their supermarket, with 26% describing it as equally safe.
Prasher said: "As the number of buyers visiting showrooms increases in the coming weeks, it is important showrooms do not relax their social distancing and hygiene measures."
Car retailers across the UK were stunned when the UK Government allowed garden centres to remain open during 'Lockdown 3', asserting that the space and limited footfall offered by car retail environments made them safer.
Many remained pragmatic about the steady easing of lockdown, however, with Arnold Clark chief executive Eddie Hawthorne among those to tell AM that he was happy with a cautious return to trading if it ensured a safe a permanent return to physical trading.
Car retailers in Scotland and Northern Ireland were both able to re-open their doors to customers this week as COVID-19 measures were eased by their respective devolved governments.