The UK's large car retail groups and PLCs will be joined by international investors and disruptors such as Cazoo and Constellation Automotive in what is likely be a record year for mergers and acquisitions.
That is one conclusion of UHY's Automotive Outlook 2022 report, published this week, which suggested that record profitability achieved in the period after the nation's COVID-19 lockdowns is likely to drive lofty valuations for business owners looking to sell.
"We envisage deal numbers will reach the highest levels seen during the past decade," the AM Awards auditor and M&A consultancy specialist said.
It added: "The values that are used to calculate the average profitability, coupled with the forecasts for 2022, are leading to substantial valuations in the main.
"With businesses enjoying lower stock levels than normal, significant margin increases and a general upturn in profitability, cash availability has never been so strong, increasing interest in opportunities and driving values upwards as a result."
Today brought the publication of record profitability for Pendragon in its 2021 annual financial results.
The PLC is currently the subject of takeover interest from major shareholder Hedin Group, which has already had a £400m bid for the AM100 PLC turned down.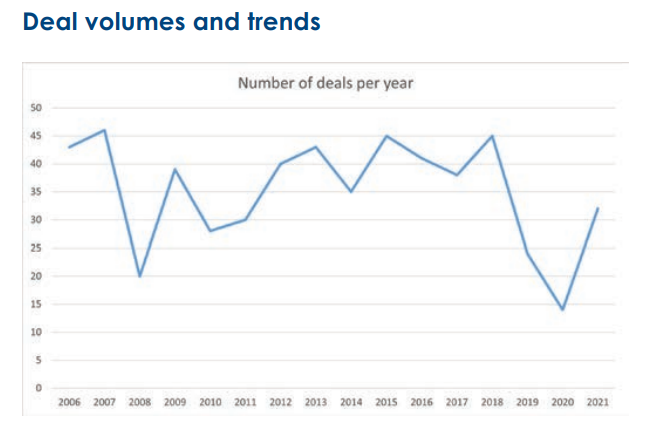 UHY noted that a slowdown in M&A activity during COVID-19 lockdowns gave way to some high profile deals, including Marshall's acquisition of Motorline and Constellation Automotive's subsequent shift into franchised car retail through a bid to acquire the PLC alongside a 19% stake in Lookers.
Among the "headline-grabbing deals" highlighted by UHY was also Cambria Automobiles' return to private ownership.
Now the sector is well-positioned for an acceleration of large-scale deals and increased regional consolidation, it said.
"With record profits likely to be reported by many for YE 2021, international interest stronger than ever and PLCs in buying mode, now could be the time for some of the privately owned larger groups to make their move.
"With the Constellation acquisition of Marshalls looking very likely to complete and manufacturers uncertain how to react, would it be unthinkable for Cazoo to follow?
"With the war chest behind them, almost every group could be a potential target."
The full UHY Automotive Outlook 2022 report is now available to download.