Pendragon chief executive Bill Berman has said he is "delighted" with the car retail group's 2021 financial results, which revealed a record underlying profit before tax of £83 million.
The profit figure for the period to December 31, 2021 is more than ten times the £8.2m achieved in a COVID-impacted 2020 and was accompanied by revenues up 27.1% to £3.45 billion and a £50.7m reduction in adjusted net debt (to £49.7m), including the £28.9m deferred VAT repayment.
Berman said that the AM100 PLC remained mindful of the impact of the war in Ukraine on vehicle supplies, he was confident that the business now had "the right strategy in place" and expressed optimism about the potential growth of its relaunched CarStore used car retail division.
Last year's record performance represent the group's first full-year financial period since its 2020 move to axe 1,800 jobs and 15 dealerships as part of a bid to create a "leaner and more sustainable operating model" in the wake of the COVID-19 crisis.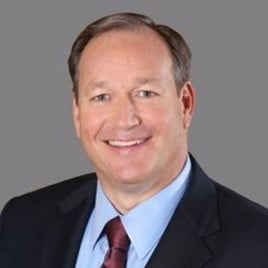 "We have delivered a really strong set of results, with positive contributions from all parts of our business," he said.
"Late in 2020, we set out our new strategy to transform our operations and adapt to the fast-changing retail environment.
"Our focus since then has been on creating value through the delivery of this strategy and we are seeing the operational and financial benefits of this hard work in our results today.
"Our sector has experienced a unique set of trading conditions during the period and I am delighted with how we have performed in this environment. We have made the most of the favourable market dynamics to deliver record underlying profits and we have also reported a return to profit for CarStore, our relaunched, used car brand."
Sector uncertainty
In an interview with AM earlier this year – before the outbreak of war in Ukraine – Berman said that new and used car supplies could take up to eight years to recover after component shortages and COVID-19 factory closures.
Commenting on the supply constraints in today's results statement, he added: "We expect existing supply chain constraints to continue in the current year, and we are mindful of the potential for further disruption to new vehicle supply chains as a result of the conflict in Ukraine.
"Despite this, we have the right strategy in place, and we expect to make positive progress towards our long-term goals this year."
Pendragon's 2021 financial results statement came as market analysts anticipated another takeover bid for the PLC from its largest shareholder, Swedish car retail's Hedin Group.
The business, owned by Anders Hedin, made a £400m bid for Pendragon that was recently rejected.
On the rise
On Monday, AM reported that Pendragon's share price had risen to 25.8p, their highest level since April 2019 and a near-four-fold rise from 5.2p at the start of the COVID-19 pandemic in March 2020.
Today's results may serve to boost its stock further, despite the sector's uncertain outlook.
Pendragon's franchised car retail businesses delivered 23.1% revenue growth last year, to £3.19bn (2020: £2.59bn), along with underlying operating profit up 363.8% to £85.8m (FY20: £18.5m), as gross profit per unit increased by £463 to £1,911 (2020: £1,448).
As new vehicle sales volumes declined 2.1% on a like-for-like basis to 52,682, used volumes rose 13.1% to 87,761 as gross profit per unit rose by £530 to £1,730 (2020: £1,200).
Within the CarStore business, sales volumes grew by over 26% to 10,565 as revenues increased 59.9% to £141.5m (2020: £88.5m) and it achieved its "first profitable full-year" with an underlying operating profit of £1.6m (2020: £1.2m loss).
Market anaylst Zeus Capital belives Pendragon is currently undervalued and predicts share prices could soar if the business continues to deliver on its growth ambitions.
It said: "We estimate Pendragon shares would be worth 51.7p if the Group hits the midpoint of its FY25 £85 to 90m PBT target with a 25% CT rate, applying 11x PE (midpoint of 8.0x-14.0x).
"Discounting back from the start of FY25 to today at 12.5% gives a value of 37.2p per share, 35.4% more than the current price."