Car ownership has declined in consecutive years for the first time in a century, according to new motor parc data published by the Society of Motor Manufacturers and Traders (SMMT).
The number of cars on the road declined by 0.2% to 35,023,652 units in 2021, according to the research, but a bumper year for commercial vehicle (CV) sales saw the overall volume of vehicles increase by 0.4% to 40,506,971.
CV sales rose by 4.3% to 4,804,833 as the number of heavy goods vehicle (HGV) also delivered a 2.5% uplift, with 604,035 trucks now on the roads.
Cost-of-living crisis
While component supply issues have stymied the flow of new vehicles into the franchised car retail sector in recent months, car dealers could benefit from a renewed focus on aftersales in the new trading climate.
The SMMT's data revealed that the age of the average car on UK roads is now 8.7 years, up a year in a decade, with just under a quarter of those on the road – around 8.4m cars – now more than 13 years old, having been in service since 2008.
And the UK car parc is likely to get older in the years to come as continued supply constraints and rising costs associated to the 2030 ban on the sale of new purely internal combustion engine (ICE) vehicles is met by consumers battling a cost of living crisis.
What Car? Editorial director, Jim Holder, has already stated that he expects the UK car parc to decline for a third consecutive year in 2022
"With the cost of living expected to rise significantly over the coming 12 months, it's not unreasonable to expect car ownership falling for the third consecutive year next year," he said.
"For an industry that is already grappling with semiconductor shortages, this adds to the list of concerns for both manufacturers and policymakers."
He added: "Though plug-in cars represent just one-in-50 cars currently on the road, the 2030 ban on the sale of new petrol and diesel models means this number is set to increase dramatically over the coming years.
"With that in mind, it's crucial both the public charging infrastructure, and policies like the Plug-in Car Grant continue to help buyers make the switch to an electric car."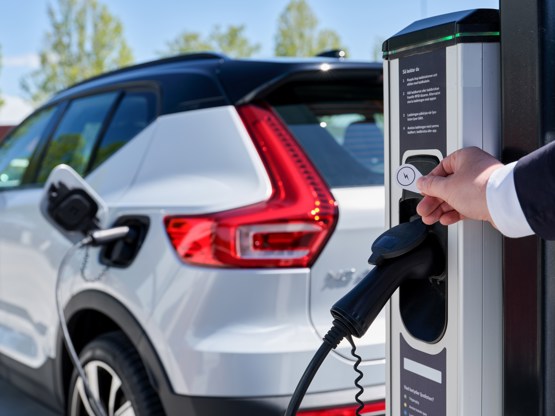 SMMT data showed that EV use had risen by 71% to 748,349 cars, vans, buses and trucks in 2021, with growth in all sectors.
Nearly three quarters of a million vehicles on the road today can now be plugged in, it said, including 720,053 cars, 26,990 vans, 993 buses and 313 trucks.
Plug-in vehicles still only account for around one-in-50 cars on the road, however, with some 20.5m petrol cars and 13m diesels making up 58.6% and 37.1% of the car parc, respectively.
In the commercial vehicle sector, some 0.6% of vans are now plug-in electric.
EV affordability
A third (33.1%) of all plug-in cars are registered in London and the South East, representing 3.0% and 2.6% of all cars in each area.
The results echo those published by the Office for Zero Emissions Vehicles (OZEV) last week, showing the number of EV owners that have benefitted from Government grants designed to help fund the installation of home charge points.
By contrast, just 1.5% of cars in the West Midlands are plug-in electric, 1.9% in Yorkshire and Humberside, and 0.9% in the North East.
Differences in uptake could also be seen across the UK's four nations, with plug-ins making up 2.2% of cars in England, 1.6% in Scotland, and 0.8% in Wales and Northern Ireland.
In a recent AM News Show podcast Auto Trader brands director Marc Palmer asserted that "affluence is central to car buyers' EV interest", adding: "Affluence is (the key). It's not a North/South divide or urban/rural, where people have got a place to charge the car and the means to afford it, that's where we see the most interest."
SMMT data showed that 58.8% of plug-in cars are registered to businesses rather than people, reflecting the fact that businesses receive broader, more generous incentives to make the switch than those offered to private consumers.
Commenting on today's motor parc data, SMMT chief executive Mike Hawes said: "Britain's switch to electric vehicles continues to gather pace, with a record one in five new car registrations now plug-ins.
"However, they still represent around one in 50 cars on the road, so there is significant ground to cover if we are to fully decarbonise road transport at pace.
"The first consecutive annual fall in vehicle numbers in more than a century shows how significantly the pandemic has impacted the industry, leading Britons to hold onto their cars for longer.
"With fleet renewal essential to net zero, we must build consumer confidence in the economy and, for drivers, confidence in the charging infrastructure to get the transition into top gear."