Society of Motor Manufacturers and Traders (SMMT) data has shown that light commercial vehicles registrations fell to their lowest level in a decade during October.
LCV registrations were down 18.4% at 22,366 – the worst performance for the month since 2012 – as supply shortages continued to restrict global production and availability.
The result left October 16.5% behind the pre-pandemic five-year average and the sector down 19.9% year-to-date at 235,962 units.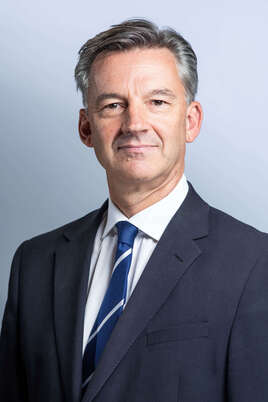 SMMT chief executive Mike Hawes said: "The UK's van market continues to be shackled by supply shortages amid difficult operating conditions, which will likely continue into 2023, easing over the course of the year.
"Demand for zero emission vans remains robust despite these challenges, but a successful net zero transition will require measures targeted at long-term operator confidence."
Last week AM reported that the UK automotive sector remains on course to deliver its lowest new car registrations total since 1982, despite a 26.4% growth in October.
Hybrid and battery electric vehicles (EV) drove the year-on-year uplift in car registrations to 134,344 units, accelerating volumes on a poor October 2021 when deliveries fell by 24.6% year-on-year, with battery electric vehicles (BEV) increasing 23.4% to 19,933 and plug-in hybrids (PHEVs) by 6.2% to 8,899.
In the van sector, battery electric vehicle (BEV) rose 52.5% year-on-year in October to represent 7.6% of the market – up from 4.1% in the same month last year.
Deliveries of the most popular large vans weighing more than 2.5 tonnes declined by 7.6%, while registrations of mid-weight vehicles weighing up to 2.5 tonnes fell by 50.7% and those weighing 2.0 tonnes or under by 80.7%, however.
The performance has led the SMMT to downgrade its outlook for full year 2022 to 290,000 units – down 18.5% on 2021 and 20.8% on 2019.
While the LCV market is expected to rally in 2023 to 330,000 units, and up to 351,000 units during 2024, these totals would still be below pre-pandemic levels.
Ford registered the largest number of LCVs in October, with its Transit Custom leading the registrations league table, closely followed by the Transit.
The Vivaro Electric remains the UK's best-selling electric van with 3,254 sold in the first 10 months of the year.
The success of this model has helped Vauxhall remain the country's best-selling e-LCV manufacturer so far this year, as well as being the second biggest-selling LCV manufacturer overall.