MG's flagship HS SUV was the UK's best-selling car in the first month of 2023 as Volkswagen registrations exceeded closest rival Ford by 36% to start the year as the biggest selling brand.
Fast-growing SAIC-owned carmaker MG, which swelled its registrations by 66.8% to 51,050 units in 2022, placed two cars in the top 10 best-selling models rankings, data published by the Society of Motor Manufacturers and Traders (SMMT) revealed today.
The HS delivered 3,481 registrations last month to finish ahead of the VW T-Roc (3,256), Nissan Qashqai (3,121), Kia Niro (2,625) and Vauxhall Corsa (2,425), with MG's ZS SUV finishing in eighth with 2,260.
The T-Roc was VW's only model to be featured in the first top 10 best-seller rankings of 2023, but Volkswagen's strength in depth paid dividends as it followed its bumper December registration of 13,118 vehicles with a further 12,427 hitting UK roads last month - up 46% year-on-year.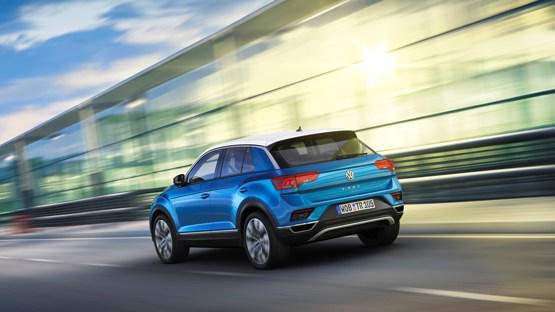 Ford, now shorn of its one-time best seller, the Fiesta hatchback, was the UK's second best selling car brand, with 9,156 registrations, closely followed by Audi's 9,028.
Kia finished in fourth place with 9,014 units.
This was 14.2% down on the Korean carmaker's start to a record 2022, when it exceeded 100,000 registrations in the UK for the first time.
Paul Philpott, president and chief executive of the AM Awards 2022's Manufacturer for the Year, told AM earlier this year that he expects a further 5% volume growth in 2023.
In response to today's SMMT registrations data for January, Auto Trader commercial director Ian Plummer pointed out the impact of bumper electric vehicle (EV) registrations on the market in December.
Tesla delivered almost a third of its annual registrations in the last month of 2022, with 16,368 cars reaching UK roads.
The brand, aiming to drive it volumes with the help of price cuts, registered 579 units last month, meaning it was outsold by Geely-owned EV-only rival Polestar (915).