Aston Martin's first SUV, the St Athan-built DBX, will be priced from £158,000 in the UK when order books open following its official global unveiling on November 20.
Images of the all-new model's interior were revealed by Aston Martin today as the iconic British sports car brand prepares for the arrival of the key new model which it hopes will help stem its current losses and provide a vital new revenue stream.
In September Aston Martin raised £120m in senior secured bonds in a move which will see it paying 12% interest has been described as an "all-or-nothing rescue attempt" by the Financial Times after it downgraded its 2019 sales forecast from 7,250 cars to 6,400, citing economic uncertainty in the UK and Europe, and posted a £79m half-year loss.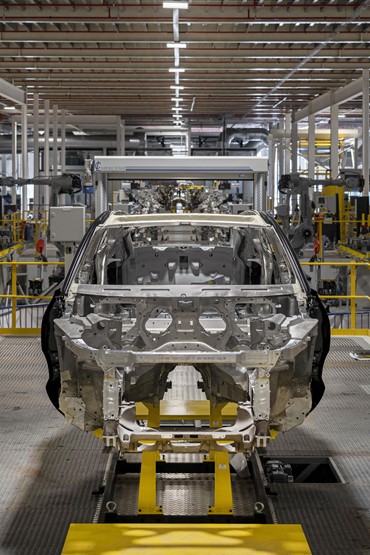 Julien Brunel, automotive sector specialist at management consultancy, Vendigital, said in an AM 'guest opinion' piece that Aston Martin's hopes of achieving 4,000 annual DBX sales to boost its fortunes would not be easy.
He said: "Hitting the right volumes as quickly as possible will be critical to the company's survival, however, and this won't be easy to achieve, even in a growth market."
Brunel cited the arrival on the market of luxury SUV rivals such as the Roll-Royce Cullinan and Bentley Bentayga and other, sporty crossovers such as the Lamborghini Urus and the soon-to-arrive Ferrari SUV as key obstacles to the new Aston's success.
At the lower end of the segment, meanwhile, there are also the Porsche Cayenne Turbo S, BMW X6M and Maserati Levante.
Efforts to make the DBX – built at Aston Martin's new 90-acre production facility in St Athan, South Wales – have rightly been extremely thorough.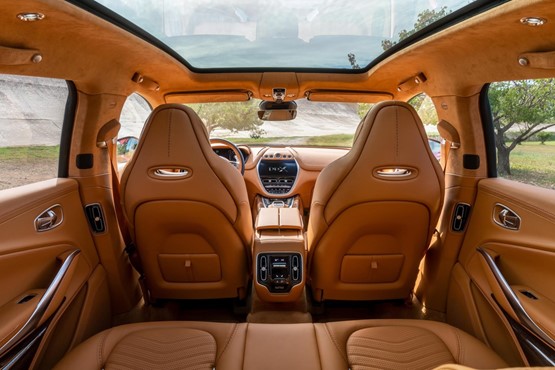 In its statement released today (November 6) the brand said that over six months had been spent solely focused on defining the position of the driver within the vehicle.
"While the driver has been placed at the forefront of DBX's interior philosophy, key details throughout have been carefully considered to ensure the model delivers on all elements of the design team's initial brief," it said.
Aston Martin said that each button and dial in the DBX's cabin had been carefully positioned following extensive testing from external counsel, including the brand's Female Advisory Board and multiple customer clinics with HNWIs of mixed demographic, ensuring the cabin develops a feeling of instant familiarity.
The brand claims that it has also succeeded in achieving class-leading front and rear legroom and "a fantastic feeling of airiness" thanks to the full-length panoramic glass roof and expansive side windows.
It also confirmed a boot space of 632-litres.
The DBX will be launched with a choice of four-litre V8 and 5.2-litre V12 engine options, AM understands.