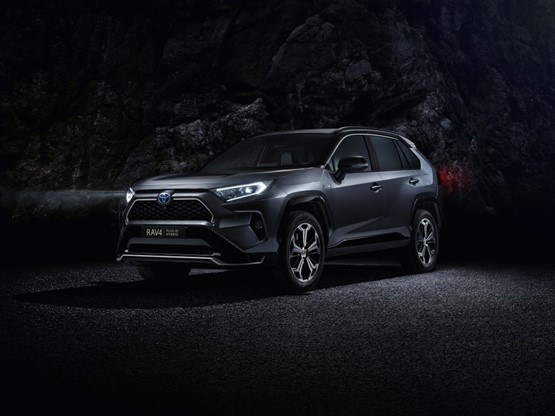 Toyota has confirmed a new flagship version of its Rav4 SUV boasting a 306PS plug-in hybrid powertrain and all-wheel-drive.
The new model is expected to land in dealerships next year, with prices yet to be confirmed.
With CO2 emissions of less than 30g/km, the new Rav4 plug-in hybrid is expected to attract fleet customers looking for a vehicle with low BIK tax.
A zero-emission range of more than 37 miles is expected from the car's battery, while its 2.5-litre petrol engine ensures longer journeys can be completed with ease.
The RAV4 plug-in hybrid uses the same powertrain and electric motor as the regular RAV4 Hybrid, albeit with a larger battery and a boost converter to increase power.
It will come with Toyota's AWD-i electric all-wheel-drive system as standard. Toyota says the car will be able to accelerate from 0-62mph in around 6.2 seconds and will provide "best in class fuel economy and emissions".
Sitting at the top of the range, the RAV4 plug-in hybrid follows the footsteps of the Prius plug-in hybrid and draws on 20 years of Toyota's hybrid development.
Final specifications and prices have not yet been confirmed but the car is expected to go on sale in the UK next year with prices starting at a premium above the £34,280 that the current RAV4 AWD costs.