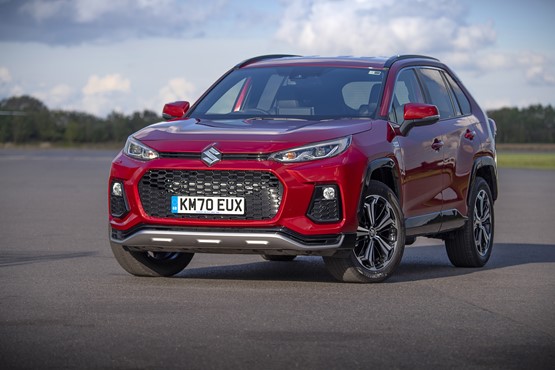 Suzuki has revealed the price for its Toyota Rav4-derived Across SUV, its first plug-in hybrid vehicle.
The two Japanese brands announced back in March that they intended to further their plans to collaborate in new fields after resolving to pool their expertise to develop alternative fuel vehicles (AFV) and compact cars.
The first of the crop is the Toyota Rav4-based Across, which will reach Suzuki showrooms in November, with a British-built derivative of the Corolla to follow shortly after.
Priced at £45,599, the single derivative model is the most expensive Suzuki to date.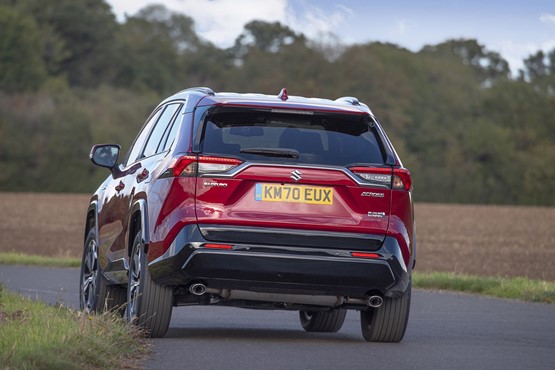 The Across is also Suzuki's largest family vehicle, with a 490-litre boot space.
It packs a mighty 306PS output, enabling a 0-60mph time of just six seconds.
An 18.1kWh battery provides enough juice to cover 46.6 miles on electric propulsion alone, while contributing to the car's CO2 emissions of 22g/km.
Styling clearly derivative of the Rav4 features LED headlamps and daytime running lights and a set of 19-inch alloy wheels with black gloss coating seek to distinguish the Suzuki Across from outside.
It is available in six different colours: White Pearl Crystal Shine, Silver Metallic, Attitude Black Mica, Sensual Red Mica, Grey Metallic and Dark Blue Mica.
Specification highlights include heated leather seats, adaptive cruise control, LED headlights, an electric tailgate and a nine-inch infotainment screen.
An E-Four four-wheel-drive system fitted with AWD Integrated Management (AIM) software, meanwhile, helps deliver the Across's on- and off-road handling capabilities.
Trail Mode, meanwhile, is an automatic limited-slip differential control feature that ensures the best possible grip and control on slippery surfaces.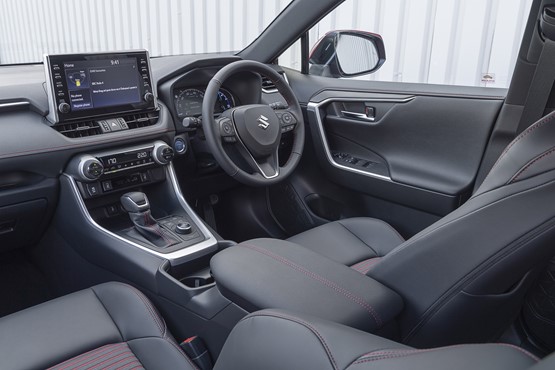 The system works by applying the brakes to wheels that begin to lose grip and redirects torque to wheels that maintain grip. The feature also adjusts the throttle and transmission shift pattern to keep the vehicle moving.
Toyota scrapped all non-hybrid derivatives of its Rav4 SUV when the latest generation was launched early last year.
It unveiled the Rav4 plug-in hybrid concept at the Los Angeles Auto Show back in November last year.
Pricing details for the forthcoming Toyota Rav4 plug-in hybrid have yet to be published.