Anca Motor Group has added a new Suzuki Brighton dealership to its portfolio.
Mark Davis, director at the Worthing-based car retail group, took to LinkedIn to reveal the opening of the new franchise on Stoney Lane, Shoreham.
The new facility has been created following a conversion of the group's former Honda dealership at the site and marks its departure from the brand as a new car retailer.
Anca is now a dual-site Suzuki business, with its second location situated on Frindon Road, Worthing.
Davis said: "We are pleased to announce the addition of Brighton Suzuki at our Shoreham Branch.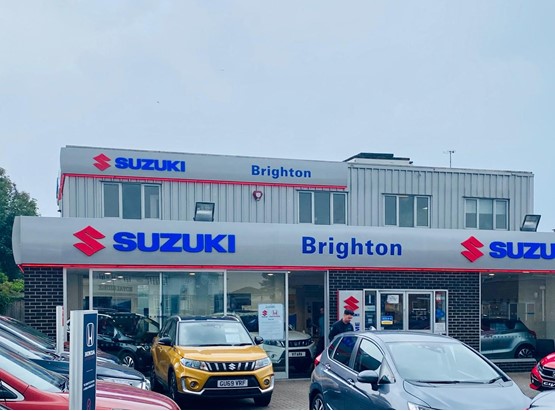 "We will also continue to as a Honda Approved Service Centre with the same great staff and service."
Steve Prew, network development manager at Suzuki GB, said: "Huge congratulations to Mark Davis and his team for launching a stunning new Suzuki dealership in Brighton – it looks brilliant."
Honda is currently embarking on cuts to its UK franchised dealership representation.
As reported exclusively by AM in March last year, the Japanese carmaker opted to remove its volume-driven targets as part of a strategic network restructure which could result in a 35.5% reduction in its UK dealer representation by 2022.
There has been plenty of activity in the Suzuki GB network during the COVID-19 lockdown period, also.
Last month White Dove Motor Group revealed that it was all set to kick-off its post-lockdown car sales with Suzuki GB after unveiling its new franchised site in Cardiff.
Richmond Motor Group also completed the acquisition of Newmans Southampton and revealed plans to grow its business with the opening of four more dealerships in the next 18 months during May.
In January, new franchisees Crown Motors and Stan Palmer also joined the Suzuki GB network.
Unfortunately, Progress Suzuki was one of the first car retail groups to attribute a business failure to the COVID-19 crisis.
Manging director, Terence Byrne, revealed that his business had slipped into liquidation after admitting that the impact its impact had proved 'too much to bear' for his group.
He said: "It is tremendously sad given how close we got to the June 1 reopening that we have had to close the business.
"We've worked relentlessly and tirelessly since the lockdown on March 24, and Suzuki have proven themselves to be a great franchise partner, but – to cut a long story short – the enforced closure just proved too much for the business to bear."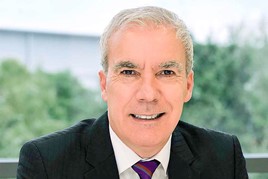 Last month Suzuki GB's director of automobile, Dale Wyatt, (pictured) said the business would be promoting a patient approach to its franchised retail network's COVID-19 recovery.
Wyatt said there should be no rush to drive the market into a rapid turnaround, adding: "Our aim will be to start very slowly and start kicking harder when things pick up and the demand is there."