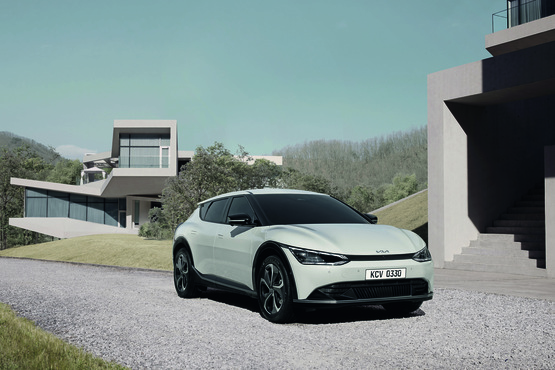 Kia has revealed the new EV6 ahead of its planned unveil later this month.
The new crossover-style car is the Korean brand's first dedicated electric model.
It will spearhead a new range of electric Kias, each wearing the 'EV' moniker. Six are expected to launch by 2027.
An official debut is expected to take place online later this month, where further technical details about the EV6 will be revealed.
For now, all we know is it shares a platform with the upcoming Ioniq 5, from sister brand Hyundai, and is expected to utilise the same powertrain.
The EV6 will be more performance oriented than existing Kia EVs and could accelerate from 0-62mph in around five seconds with a maximum range of 310 miles.
The newcomer represents a new direction for Kia design and is expected to influence future models from the brand while also offering a more premium-focused product.
On the inside, the EV6 provides a driver-focused cockpit with a curved high-definition infotainment screen and digital instruments.
Conventional switchgear for the heating and audio controls has been retained, along with haptic touch panels.
More details about the EV6 are expected later this month (March), when the new model is officially unveiled.