Subaru has announced that its first fully electric vehicle (EV) will be named Solterra.
The C-segment SUV, which has been developed as part of a partnership with Toyota, is scheduled to go on sale in Europe by the middle of 2022.
The brand said its new e-Subaru EV platform will underpin various types of EVs following the launch of the Solterra.
Commenting in the results of its Toyota collaboration, the brand said: "While the two companies have brought together their knowledge to create a completely new platform, Subaru have aimed to realize superior passive safety and vehicle stability, which Subaru has always been pursuing, also in this BEV dedicated platform."
Subaru's all-wheel-drive technology has also been incorporated into the new model.
The introduction of an EV to Subaru's model line-up will be a welcome boost to the brand's retail network, which is operated by midlands-based importer, the IM Group.
In January Subaru UK managing director John Hurtig said that the Japanese car brand needs to "rebuild the dealer network from the roots" as it bids to overcome an "embarrassing" 2020 sales result.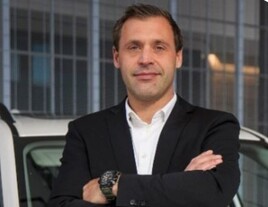 Hurtig, who moved to the UK from a role as head of Subaru's Nordic operation last summer, revealed in an interview with Autocar magazine that there was a need for "aggressive" change after just 951 new cars were registered as COVID-19 impacted the market last year.
The result came just over a year after the brand revealed plans to sell 10,000 cars annually in an interview with AM.
Hurtig told Autocar: "We've changed a lot of things within Subaru UK. We also need to change the structure of our dealer network entirely.
"There's a lot of things we lacked in the past – from both sides of the business. I'm not just blaming the dealers; 50% goes back to us as an organisation as well."
Last month AM reported that Subaru UK had made four new additions to its franchised car retail network as part of plans to appoint 15 new dealers in 2020.
The Japanese car brand – imported to the UK by Midlands-based IM Group – has added Livery Dole in Exeter, Tees Valley in Darlington, Ullswater Road Garage in Penrith, and Ashby & Mann in Hinckley so far this year.
Another 10 dealers are due to join the network by the end of summer, including Somerset Vauxhall retailer Rowcliffes and Swansea-based Mitsubishi dealer Celtic.