Livery Dole, Tees Valley and Ullswater Road Garage have opened new Subaru UK dealerships as part of a "roots-up" restructure of the brand's franchised car retail network aiming to add 10 new locations in the first half of 2021.
Mirroring the growth plans of Isuzu UK – a fellow Japanese brand managed by UK distributor IM Group – the carmaker's network has gotten off to a fast start and is aiming to end the year with no fewer than 15 new franchised sites.
First to add new showrooms this year are: Livery Dole, Exeter; Tees Valley, Darlington; and Ullswater Road Garage, Penrith.
Last month AM reported that Subaru UK managing director, John Hurtig, had said that the Japanese car brand needs to "rebuild the dealer network from the roots" as it bids to overcome an "embarrassing" 2020 sales result.
Hurtig, who moved to the UK from a role as head of Subaru's Nordic operation last summer, told an interview with Autocar magazine that there was a need for "aggressive" change after just 951 new cars were registered as COVID-19 impacted the market last year.
Today (February 26) he welcomed his first new franchisees, stating that many of the new franchisees joining the brand in 2021 were "well-established and widely recognised names", stating that "their experience will add great value to our business".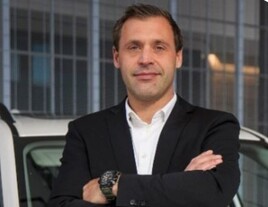 Hurtig said: "We're delighted to be welcoming new dealerships into our network as we deliver our short term and long-term plans to enhance our sales in the UK.
"With the ever-increasing demands from the European marketplace it is great to see our product roadmap will meet and exceed the wants and needs of UK consumers.
"We have a five-year roadmap of new products coming to the UK and with ambitious sales targets for the next couple of years, we are welcoming new enterprising dealerships who are up for the challenge and are ready to join our exciting journey over the coming years."
In a statement issued this morning (February 26), Subaru UK revealed its plans to "grow and restructure its UK network from the roots up" as part of a roadmap to growth which includes the launch of new models and electric vehicle (EV) drivetrains.
It said that the plan aimed to capitalise on the "incredible growth potential for the brand in the UK".
The first new product to reach UK Subaru dealerships this year will be an updated version of its XV crossover.
In an interview with AM last year Subaru importer IM Group admitted it has "not treated the brand correctly in the UK".
However, while dealers may been excited by the brand's new 10,000-a-year registrations target at the time, IM also introduced the prospect of a quarter of the current network being terminated en-route.