Subaru UK has made four new additions to its franchised car retail network as part of plans to appoint 15 new dealers in 2020.
The Japanese car brand – imported to the UK by Midlands-based IM Group – has added Livery Dole in Exeter, Tees Valley in Darlington, Ullswater Road Garage in Penrith, and Ashby & Mann in Hinckley so far this year.
Another 10 dealers are due to join the network by the end of summer, including Somerset Vauxhall retailer Rowcliffes and Swansea-based Mitsubishi dealer Celtic.
Subaru UK managing director, John Hurtig, said: "Despite a challenging 12 months, Subaru continues to be one of the fastest growing automotive brands in the UK, bolstered by the award-winning SUV range.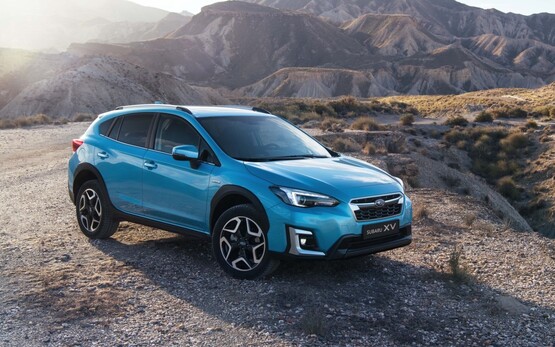 "With a five-year roadmap of new products coming to the UK and ambitious sales targets, now is a great time to join the Subaru family.
"We're a great franchise to work with and we continue to look for partners that share our vision of being better, where it matters and help increase Subaru's sales growth in the future."
The Subaru UK franchised dealer network now stands at 71 sites.
The brand's plans for a "roots-up" overhaul of its franchised car retail network in the UK during 2021 mirror those of fellow IM Group brand Isuzu UK.
Back in January AM reported that Hurtig had said that the Japanese car brand needs to "rebuild the dealer network from the roots" as it bids to overcome an "embarrassing" 2020 sales result.
Hurtig, who moved to the UK from a role as head of Subaru's Nordic operation last summer, told an interview with Autocar magazine that there was a need for "aggressive" change after just 951 new cars were registered as COVID-19 impacted the market last year.
The brand said was targeting a 30% increase in sales in Q1 to kick-off its recovery, but fell short, delivering a 22.5% increase to 310 (2020: 253) in a market up 12% year-to-date overall.
In an interview with AM last year Subaru importer IM Group admitted it has "not treated the brand correctly in the UK".
However, while dealers may been excited by the brand's new 10,000-a-year registrations target at the time, IM also introduced the prospect of a quarter of the current network being terminated en-route.