Dacia is set to offer the new car market's cheapest seven-seat vehicle when its Jogger SUV arrives in UK showrooms early next year.
The new model, which blends the practicality of an MPV with the styling of an SUV, is expected to continue the Renault sister brand focus on affordability by becoming the cheapest model in its segment
Initially offered with a 110PS 1.0-litre petrol engine and a 100PS Bi-Fuel LPG powertrain, an electrified hybrid version will launch in 2023, using a 1.6-litre petrol engine and two electric motors.
Details already revealed by Dacia reveal that the Jogger is based on an extended version of the platform used for the new Sandero.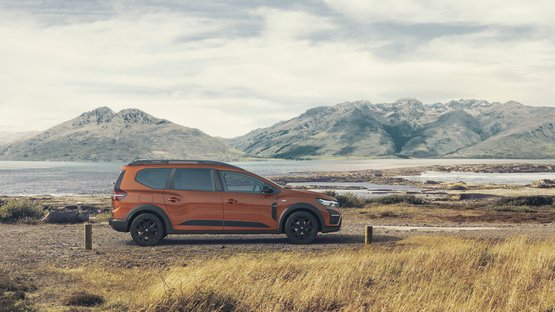 It is 4.5 metres long and offers 200mm of ground clearance.
A boot of 213 litres with all seats in place grows to 712 litres with the third-row seats folded down, meanwhile.
With the second-row seats folded down and the third-row seats removed, the Jogger provides 1,819 litres of cargo space.
Dacia said that an additional 24 litres of storage space is spread throughout the cabin, while second row passengers are provided with fold-down tray tables.
Pre-orders for the new Jogger will open in November, when full pricing and specifications will be announced, ahead of its arrival in Q1 2022.