Brayleys Cars have sold the UK's 200,000th Dacia at its franchised dealership in Milton Keynes.
The new Sandero Stepway crossover was sold to first-time Dacia customer Christopher Simpson to see the Romanian brand reach the milestone eight years after its market introduction in 2013.
A reputation for offering the UK's cheapest new car has seen the brand deliver resilient growth and it has grown strongly after initially launching with the second-generation Sandero and the first-generation Duster SUV.
And Dacia's value-driven offering has seen it prove a hit with retail customers, with 89% of the 200,000 sales made up by retail customers.
Luke Broad, Dacia UK's head of sales, said: "We celebrated 100,000 Dacia sales four years after launching in the UK, and four years later we've sold another 100,000.
"We've been keeping up the momentum, all while continuing to provide UK customers with the most affordable cars on the market.
"We're thrilled that our customers – both new and existing – trust Dacia in providing unrivalled value for money, practicality and low running costs."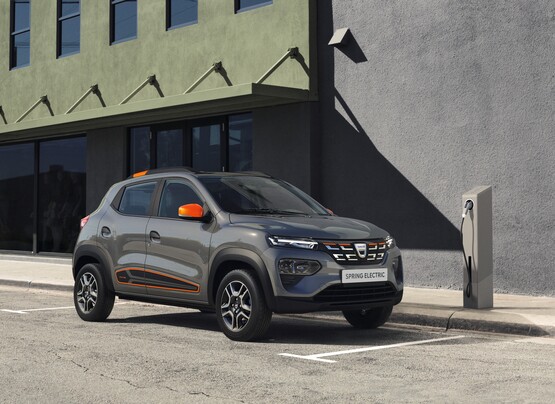 Dacia was one of the first OEMs offer a direct onloine sales platform, when it launched Dacia Buy Online in 2018.
While its alternative fuel offering is so far limited to a LPG drivetrain option, last year the Renault Group revealed plans to develop Dacia's first elelctric vehicle (EV), the Spring, claiming that it would be the market's cheapest EV.
Despite Dacia's value-driven market offering, it's the more expensive and rugged Sandero Stepway which has sold strongest in the UK, accounting for around 60% of sales of its best-selling Sandero.
The top-spec Laureate dCi 90 and TCe 90 specifications make up the top three Sandero models sold since 2013 alongside the regular Sandero in Ambiance SCe 75 form.
Duster and Logan MCV owners also favour top-spec Laureate models, according to Dacia.
Dacia's 200,000th Dacia was a range-topping Sandero Stepway Prestige TCe 100 Bi-Fuel.
Its new owner said: "I've been so excited to collect my new car, especially as it's the latest model in the range, but to know it's the 200,000th Dacia sold in the UK makes it even more special.
"It's my first Dacia and the fact we could get everything we wanted at an affordable price – and new – was perfect."
Brayleys Dacia sales manager, Jack Bramston, said: "We're delighted that Christopher is collecting his new Sandero Stepway from us, like any sale, but even more so as the 200,000th Dacia sold in the UK.
"We've been selling Dacias at Brayleys since 2014 and it's been incredible to be on the brand's journey of success in the UK. We wish Chris many happy miles in his new Sandero."