Honda UK announced the appointment of Jean-Marc Streng as its new managing director ahead of the retirement of current MD David Hodgetts.
Streng will officially take up his new post, from his current role as general manager of Honda Motor Europe's (HME) Automobile Division on April 1, when Hodgetts is expected to retire following 30 years working in both Honda of the UK Manufacturing at Swindon, and the UK sales operation.
The shift will bring other changes to Honda UK's wider leadership team with head of automobile Phil Webb moving to HME as deputy general manager of HME Automobile Division to be replaced by current head of network development, Rebecca Stead.
In a statement issued this afternoon (February 18), Honda UK said that incoming managing director, Streng, was "ideally placed to deliver that vision in what is Honda's largest European sales operation".
Streng will also be responsible for motorcycles and the power products division.
He said: "I am looking forward to this new challenge and aim to ensure our three UK businesses continue to offer our customers outstanding products and customer service, whilst maintaining the positive relationships with our dealer networks."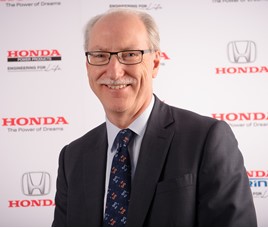 Outgoing Honda UK managing director, Hodgetts, said: "Having guided the business through a number of major challenges in recent years as well as starting Honda UK on its electrification journey, I have decided that 2020 provides an appropriate anniversary after 30 years to retire."
In his new role within HME, Webb will assume responsibility for strategic and operational planning, marketing, sales operations and logistics in all Honda's European markets.
Stead, meanwhile will be central to ensuring the continuity of the business's electrification strategy.
Webb and Stead spoke exclusively to AM last year when the brand announced that it had taken the decision to remove its volume-driven targets as part of a strategic network restructure which could result in a 35.5% reduction in its UK dealer representation by 2022.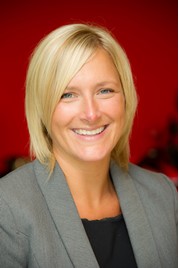 Speaking at the time, Stead said that the changes would be handled "respectfully and in full discussion with franchised partners".
She added: "This is about doing the right thing at the right time."
Honda UK will also close its Swindon car manufacturing plant by 2022 as it attempts to accelerate its electrification strategy "in light of the unprecedented changes" affecting the automotive sector.
The manufacturer announced its plans early last year.
The closure of the facility will lead to the loss of an estimated 3,500 jobs from the UK automotive sector sector.