SsangYong Motors UK has appointed Kevin Griffin as managing director after Nick Laird was promoted into a role as chief executive of parent company Bassadone Automotive Group (BAG).
Griffin will assume overall responsibility for the Korean brand's UK operations on a permanent basis from July 1, having served as sales director for the brand.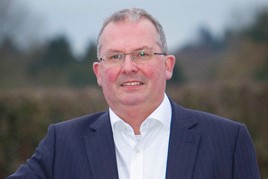 Laird, meanwhile, who became MD of Ssangyong Motors UK in January 2018, will move on to lead the Gibraltar-based private European automotive distributor, has been in the business since 1927.
In June 2018 AM featured a face-to-face manufacturer profile with Laird, in which he explained the brand's desire to increase its fleet business with SMEs.
Commenting on his promotion, Griffin said: "In spite of the COVID-19 pandemic, we have ambitious plans for the future.
"In an uncertain and difficult time, we have realigned our business in a way that will promote profitability and growth over the next three years.
"SsangYong now has an array of versatile products available in the UK market, so even in challenging times, I'm confident that SsangYong will do well with its excellent quality vehicles and value for money offering.
"I am very much looking forward to working to further develop the company with a very passionate team."
Ssangyong said that Griffin has over 40 years in the automotive industry, having started his career as a trainee salesman in 1978.
He latterly held senior positions within franchised dealerships including Park's Motor Group, Lex Motor Group and Frasers of Falkirk.
Jim Tyrrell, who continues his role as chairman at SsangYong Motors UK, said: "Kevin is the ideal person to continue the growth of SsangYong Motors UK and under his leadership I'm confident that the brand will continue to grow in both awareness and sales."
Laird said: "SsangYong Motors UK is a lovely company to work for and I have very much enjoyed my time there.
"I'm delighted that Kevin succeeds me in the role of MD. He is well respected within the organisation and I look forward to continue working closely with him and the wider team in my new role as CEO of Bassadone Automotive Group."