Polestar UK has appointed former Volkswagen Group and Audi fleet and business specialist Matt Hawkins as its first head of sales.
The appointment of Hawkins comes as the brand prepares to double its number of Polestar Space electric vehicle (EV) showcase centres – with new sites planned for Birmingham and Glasgow – and as part of a doubling of the Geely-owned brand's UK workforce.
Last month the brand launched an expansion of its Polestar 2 model range, with new single motor and smaller-range variants now starting at £39,900.
Hawkins is a former fleet strategy manager for Volkswagen Group UK and business sales development manager at Audi UK.
Polestar UK chief executive, Jonathan Goodman said: "We're delighted to have someone of Matt's calibre on board as we continue to launch the Polestar brand in the UK.
"With a strong background in both automotive and the renewable energy sectors, he is a perfect fit for a sustainable and passionate brand like Polestar and it's clear he will help us achieve our goals for 2021."
In an interview with AM, featured in the latest (June) edition of AM, Polestar UK managing director Jonathan Goodman said that around 70% of the brand's Polestar 2 sales were expected to be business customers, as BIK policy continues to usher that part of the market towards EVs.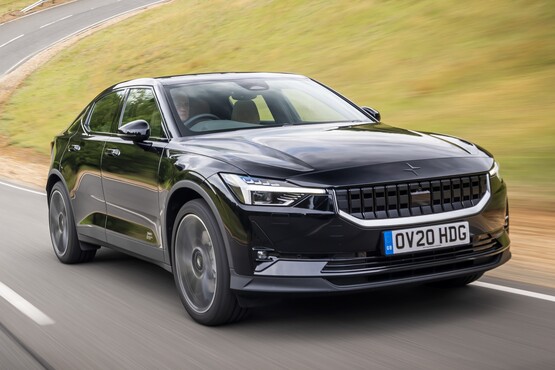 The brand has recently re-started a UK-wide test drive programme which it hopes will get between 28,000 and 30,000 potential customers behind the wheel of the Polestar 2.
Hawkins said: "I truly believe that electrification of mobility works hand-in-hand with renewable energy generation to provide a more sustainable future, and no brand encapsulates that better than Polestar.
"It's important to me that customers understand Polestar is a brand synonymous with a premium ownership and user experience and I'm delighted to play such an important part in delivering the brand's vision to UK consumers."
Hawkins joins the already established Polestar UK management team including Goodman, head of marketing and Events Louise Hardman, head of PR and communications Graeme Lambert and head of operations Bruce Greenwood.
Working closely with the global Polestar sales team in Gothenburg, the UK Hawkins will be responsible for the sales function across fleet, retail and pre-owned channels.
Despite the challenges of the pandemic over the last 12 months, Polestar has made a number of key hires across the marketing, customer service and sales departments, and since the start of 2020 the UK team has grown by more than 100%.