Polestar chief executive Thomas Ingenlath has questioned the "paper value" of rival electric vehicle (EV) manufacturers as the Geely-owned carmaker continues to be linked with a possible public offering.
Speaking at this week's Shanghai International Auto Show, Ingenlath suggested that the EV revolution was in danger of becoming a plaything for speculators which risks losing its focus on making the most significant contribution to climate change since the car was invented.
And he urged Polestar's rivals to get their priorities straight by putting climate change before pushing for a sky-high market valuation.
Ingenlath's statement came less than a week after Polestar announced that it had raised USD550m (£395.7m) from a group of long-term financial investors to further boost its growth potential.
"It frankly amazes me that there are companies out there that are worth billions of dollars and have never made a car," said Ingenlath.
"I would like to today state clearly that the electric mobility revolution needs to be grounded in reality, not dreams.
"Of course. we want to talk about growth. But by that I do not mean growth in investment levels, valuations or price-to-earnings multiples. I mean real growth. Growth in consumers switching to EVs and growth in harmful emissions being eradicated."
He added: "What is at stake here is not how much financiers think a company is worth, but the chance to revolutionise the auto industry, turn it electric and at the same time make a huge contribution to protecting the climate. P
"Put against these important themes, a market valuation is a very insubstantial and meaningless marker of success.
"The pathway to a cleaner planet passes through our design studios, our research departments, our factories, our supply chains and our boardrooms.
"We in the auto industry need to stay focused on what we are doing and why.
"The more speculative the EV sector becomes, the deeper our responsibility is to make sure that we stay grounded in the actual business of making the cars that will revolutionise the industry."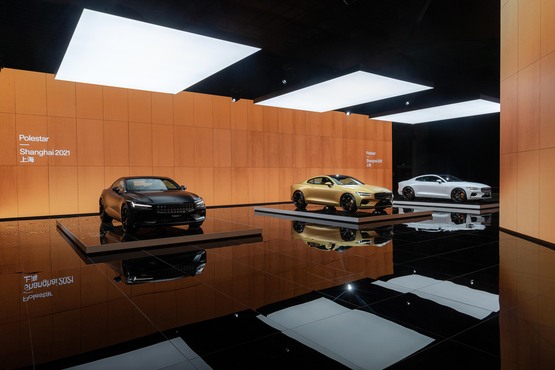 Since launch three-and-a-half years ago, Polestar has developed its own manufacturing capability in China, launched the Polestar 1 and Polestar 2.
It has also established a network of Polestar Spaces across the globe to underpin an online retail strategy backed by the aftersales capability of franchises of if sister brand, Volvo.
Last week AM reported on the launch of three new Polestar 2 variants, which introduced a lower starting price for the performance EV.
The brand's premium line-up remained ineligible for the Government's recently revised plug-in car grant (PiCG), however.
Last year Polestar published life cycle emissions data from electric cars, revealing that the Polestar 2 model would need to travel almost 50,000 miles to claw back the carbon deficit created during production over an equivalent petrol SUV.
At the time, the Swedish car maker said that it had taken the step to publish the data as part of a bid to be "the most transparent in the automotive industry" and in doing so asserted that "'going green' isn't quite as simple as just buying an electric car."
Earlier this month Polestar outlined its goal to build a car that is truly carbon neutral by the end of the decade.
The Polestar 0 project will eliminate emissions generated during the production of the car, as well as during its use.
Fredrika Klarén, Polestar's head of Sustainability, said: "We're electric, so we don't have to worry about combustion engines producing toxic emissions – but that doesn't mean our job is done.
"We will now work to eradicate all emissions stemming from production. Now is a historic and exciting time for car makers, an opportunity to seize the moment, do better and dare to build the dream of climate-neutral, circular and beautiful cars."