Polestar's UK chief executive has told AM that the brand will expand its physical footprint with the opening of new Polestar Space facilities in Birmingham and Glasgow by the end of the year.
While Jonathan Goodman would not confirm whether the new sites would be operated by either of its existing franchised retail partners – Endeavour Automotive at Westfield and Lookers at the Trafford Centre – he said the two openings in the two cities would come ahead of wider expansion in 2022/23.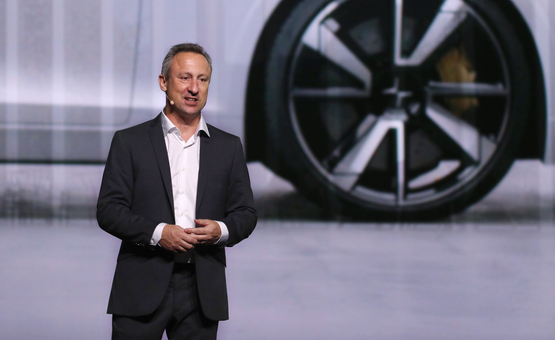 "Birmingham and Glasgow will be open by the end of the year and we'll expand in other areas in 2022/23," he said.
"Our priority is for our retail partners to be making a profit. They are our front line."
The Geely-owned performance electric vehicle (EV) brand delivered its first Polestar 2 customer cars in September 2020 and is preparing to end production of its debut plug-in hybrid vehicle, the Polestar 1 coupe, at the end of the year.
A coupe-styled Polestar 3 SUV will be added to the model line-up next and the brand has also confirmed that its four-door Precept coupe concept will go into production.
Take a look at our Polestar Precept galley by clicking here.
But Goodman told AM that the brand expects "big, big growth in terms of volumes" with its existing Polestar 2 this year and said that its presence in store locations across the UK would grow in-line with its sales expansion.
Polestar retailers operate on a non-commission, fixed fee per sale agency model agreement, with all sales completed online and remuneration attributed according to a customers' proximity to a particular Polestar Space.
Goodman said that it was "exciting" to be involved with the launch of a new EV brand into the UK which could change the face of car retail due to a lack of legacy infrastructure, stating: "We can pick the best bits of the model and evolve as we go along."
Commenting on the brand's prospects for 2021, Goodman said: "We're going to see big, big growth in terms of volumes.
"We just don't get involved in discussing or setting targets because that is one of the major problems in the automotive sector as a whole.
"One of the big differences between us and other OEMs is that we don't have a wholesale business. That allows our partners to focus on the job of handling our customers in the right way."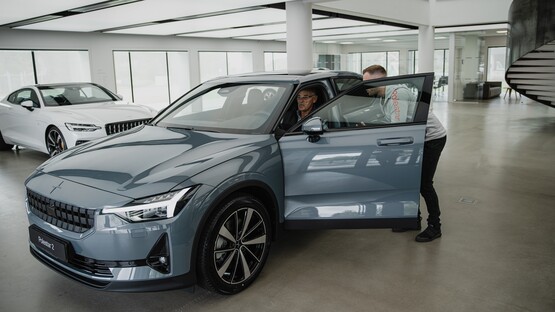 Polestar begun its latest series of test drive events across the UK this week, with events in Exeter and Cambridge.
The operations are designed to reach customers who might not be located near a Polestar Space but want to experience a car in-person and will be hosted from "suitable locations", including hired premises and temporary pop-up facilities.
Polestar franchisee Lookers has hosted test drive events from its Lookers House headquarters in Altrincham.
Goodman said that the brand expects to host between 29,000 and 30,000 test drives during 2021.
"People want to touch and feel the cars and the test drive events allow us to reach a lot of people," he said.
"Those events have been booked-up straight away, so we don't feel we're lacking in enthusiasm from potential customers but we have also started marketing the brand more widely now.
"We have a TV campaign up and running now and Film 4 sponsorship started about a week ago, which is great."
He added: "We're one of few brands who are on a growth trajectory right now. It's an exciting time for us and our retail partners."