Former Chrysalis-Solmotive co-owner Paul Bennett has joined iVendi as senior vice president for international business and banking alliances as part of a plan to triple revenues within three years.
Bennett's automotive career spans more than 30 years and includes directorships at Cap HPI and Autofutura and a period as head of consulting at Reynolds and Reynolds.
Over the past 17 years, iVendi said that Bennett's focus has been on the asset finance industry, primarily the promotion, sale and delivery of complex FinTech and SaaS solutions to tier one automotive financial services companies, their brand partners and retail networks in UK, Europe, Asia Pacific and China.
Bennett said: "iVendi has developed a highly scalable, market-leading, SaaS vehicle retailing platform that is absolutely relevant to today's rapidly evolving digital retailing landscape and consumers.
"It is very well established and widely deployed through financiers and many thousands of their dealers in UK and, more recently, Germany.
"Consequently, and in-line with our three-year expansion strategy to double revenue, as well as our aim to be recognised as the most dynamic and innovative vendor of motor retail technology worldwide, we are ready to build on our success to date and deploy more widely across mature automotive markets in Europe."
Richard Tavernor, iVendi's chief operating officer, said: "We have known Paul for many years and are aware of his talents and knowledge covering the ecosystem of international business and banking that supports the automotive industry.
"He is undoubtedly the right person to help us progress in this area and we are very pleased to see him become part of the iVendi team."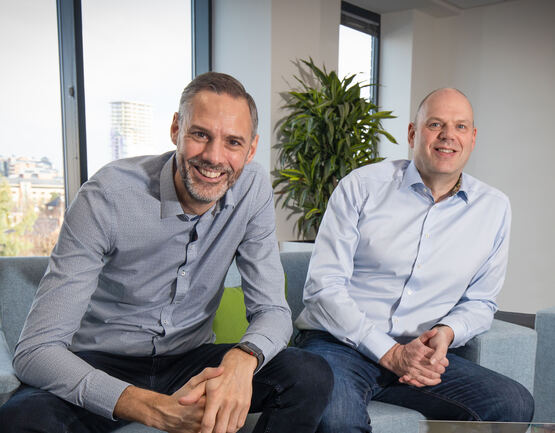 Back in March this year iVendi chief executive James Tew said that the business was set to "almost double" its staff headcount over the next three years, in support of expansion plans in the UK and Europe.
Earlier this month it revealed that it had also invested in a new learning and development programme for its management team to support its growth plans.
Speaking at the time, Tavernor said: "Over the last few years, we have developed a market-leading vehicle retailing platform that is replicable and scalable across multiple markets, and already in use by thousands of dealers in the UK and Germany.
"Our plan is to maximise our presence in these existing markets while also looking to expand into other countries across Europe. We have created strong foundations and now intend to build imaginatively on our achievements with our three-year plan.
"The new learning and development programme has very much been created in support of this aim, to ensure that our leadership team has the skills and the focus needed to take iVendi through this next phase of expansion."
The iVendi team will be among a range of automotive retail sector suppliers available, in-person, to delegates visiting next month's Automotive Managment Live 2021 expo at the NEC, near Birmingham.
To view the agenda for the November 11 event, click here.